Skills & Operations
Empowering our people to be the best they can be!
Central have a rigorous skills and training plan, to empower staff, shaping and sustaining their careers in the construction industry.  We want all our people to embrace the learning on offer to grow their career and help maintain our position as a leading national contractor.
Skills and Training
At Central you learn something new, each and every day.  We lead the industry and skills and training, our focus is on investment in learning where it matters the most:
In 2021 we supported 24 new roofing operatives to complete their higher-level construction industry exams
In 2021 we also trained 7 apprentices in the Head Office, our internal colleagues across departments such as HR, Estimating, Procurement and Sales
Annually we set aside a substantial training budget; over £1,500 per employee each year, outweighing the average UK employer training budget
To progress professionally – and personally – in all kinds of ways, our HR team organise over 700 training courses a year for staff to attend, including exams in areas such as Health, Safety, Procurement, Risk Assessments and Contract Management.
From innovative software and equipment, to new hi-tech drones in the business, we invest over £100,000 a year in technology, to make work smarter – and faster – for all of us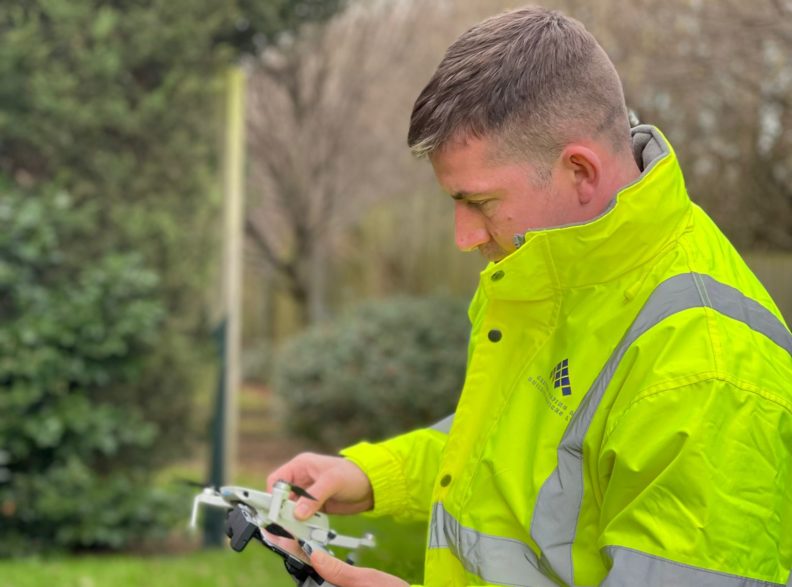 This ongoing investment is what keeps and retains people so they feel both valued and see a future with the group. For clients, it is assurance that we meet the evolving technical needs of the industry and offer best practice among the leading construction firms.
If you like the sound of our commitment to employee's career development, we currently have vacancies available, please read our vacancies section.
Health & Safety
An excellent record on health and safety is not enough. There is always an opportunity to improve our performance, innovate processes or learn new practices.  Our dedicated team of health & safety team regularly visit sites to monitor compliance.  They also closely advise, encourage and engage with our contract management teams to get their feedback on how we could do better.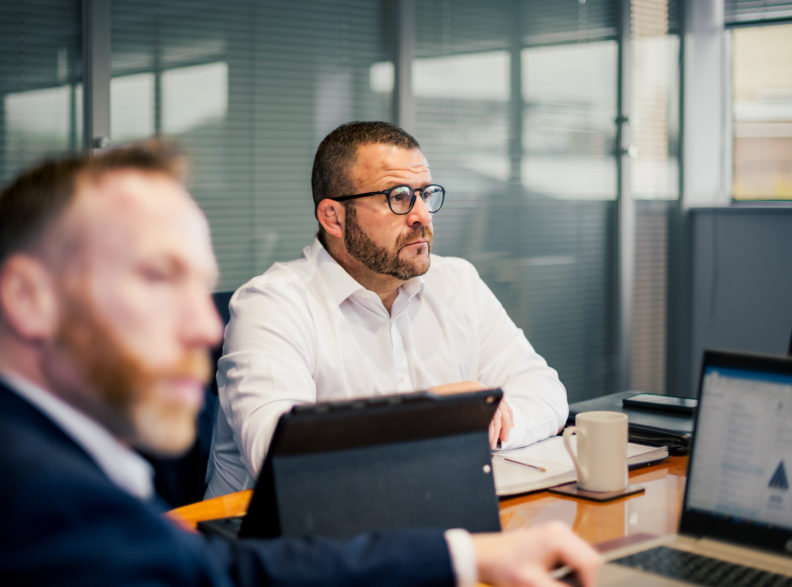 Quality Management
Accreditation and certification are a big part of our overall business strategy. Our reputation for consistently delivering a high standard and commitment to quality is one of the key reasons why so much of our business is through work with repeat clients.   Systems and procedures at the Central Group are underpinned by accreditation to ISO 9001 which also allows us to continually improve and streamline our operations. It shows we are serious about delivering the highest quality services to our clients and gives assurance that we have strong governance and have audited proof of quality, from the start of a project through to completion.
Management System Scope
Our Business Management System covers all the activities of the Central Group, and meets the following standards :-
BS ISO 9001 Quality Management Systems
BS ISO 14001 Environmental Management Systems
Safe Systems in Procurement (SSIP) Core requirements

Specific responsibilities are defined within the contract for each project we undertake and the management system is regularly audited by both our own internal auditors and also externally.
Modern Slavery Act
We are dedicated to the highest possible level of professional standards and ethical values.  Contained within our Modern Slavery Policy this is a commitment to ensure all employees and subcontractors adhere to the fundamental principles of the Modern Slavery Act 2015.
If you wish to receive a copy of our policy statements please email HR@centralroofing.co.uk.