Flat Roof Installation Services
Central has carried out flat roof refurbishment, installing high performance roofing and waterproofing systems for over 38 years. From survey to pre-start, completion, and maintenance, our commercial flat roofing contractors have all the competencies to deliver your flat roofing project.
Our people are trained to deliver an extensive range of commercial flat roofing systems and solutions nationwide. Centrals knowledge, expertise, and proven track record make us one of the most recognised contractors for commercial repairs, maintenance, and new installations.
Examples of our flat roof work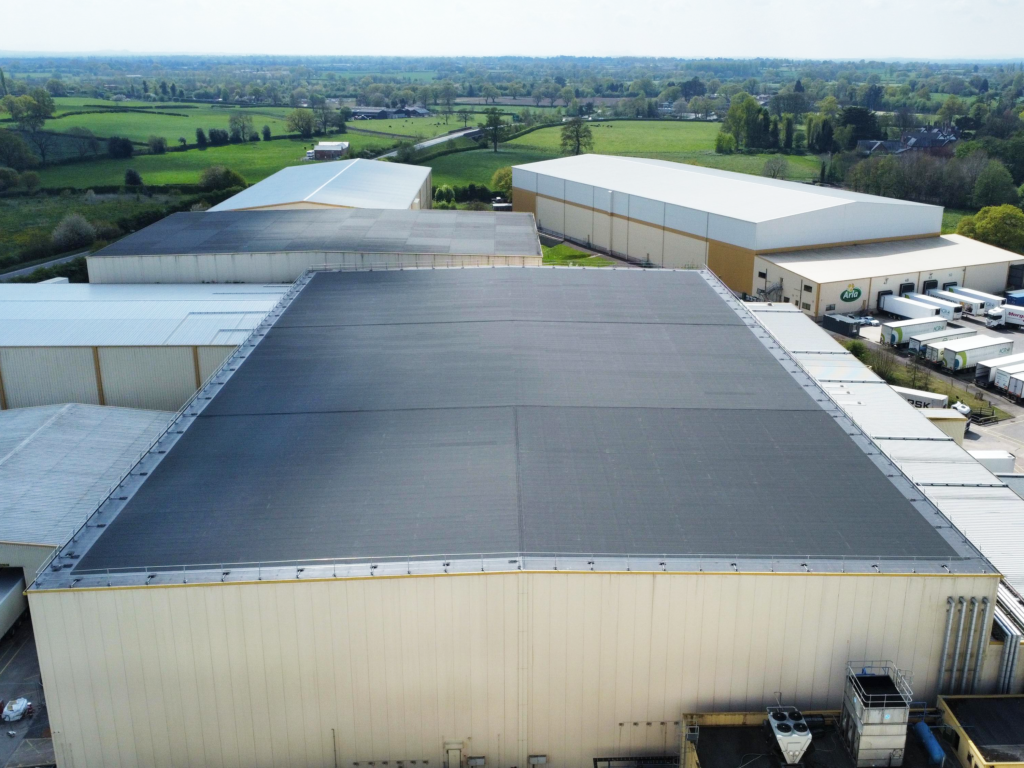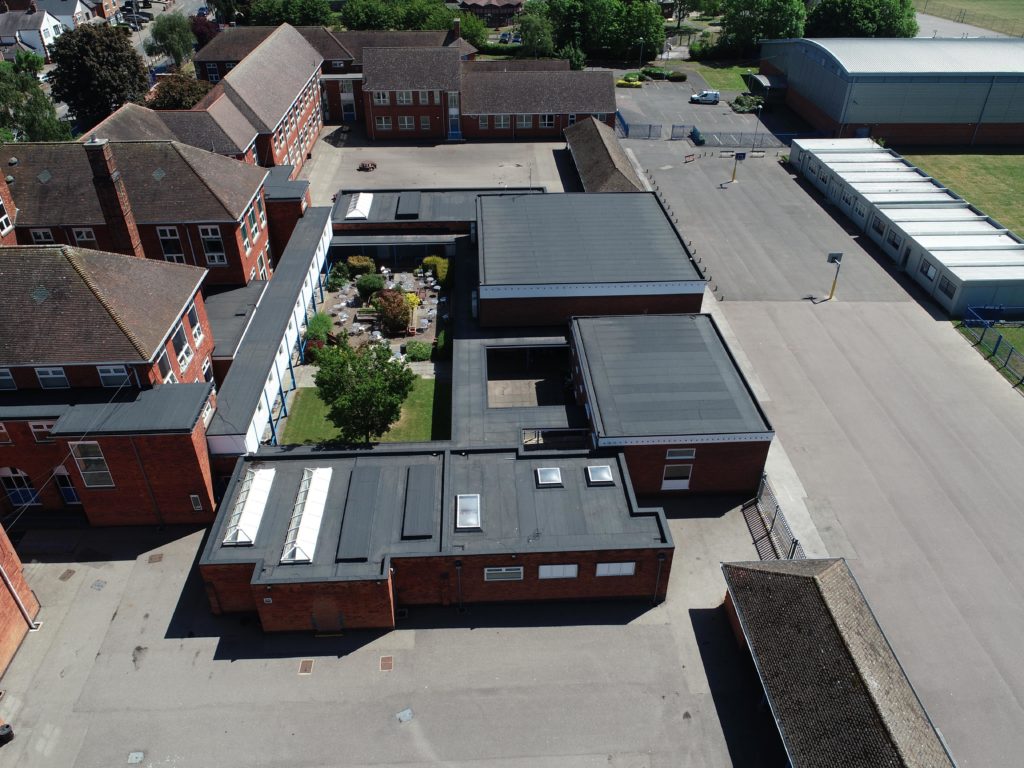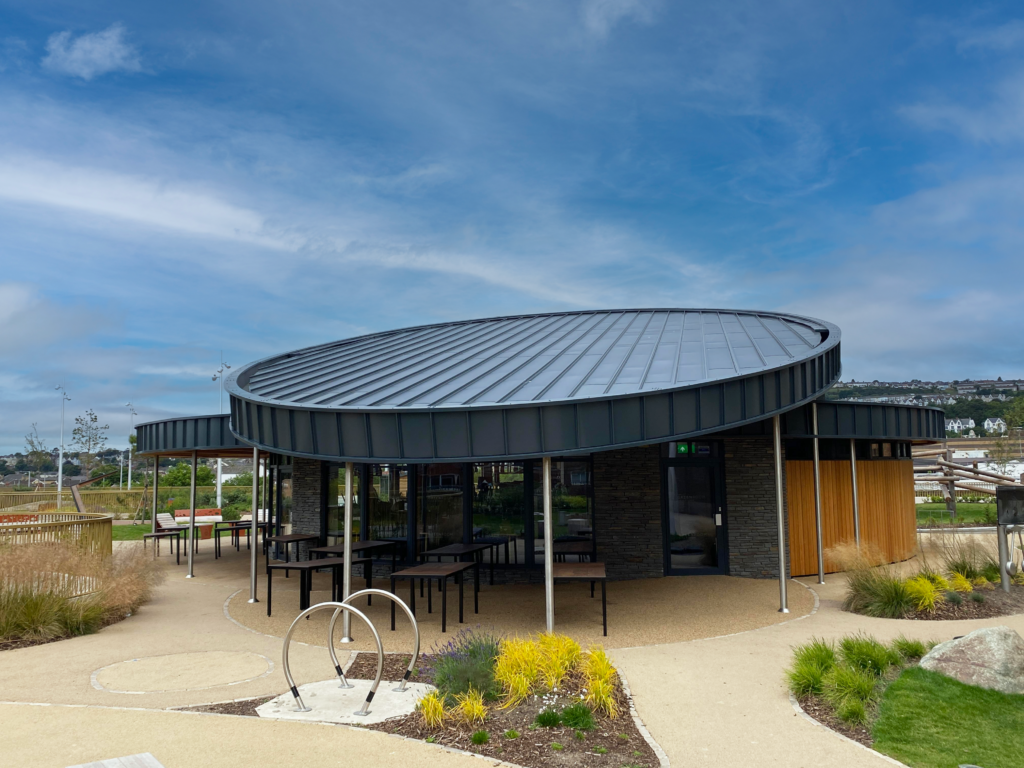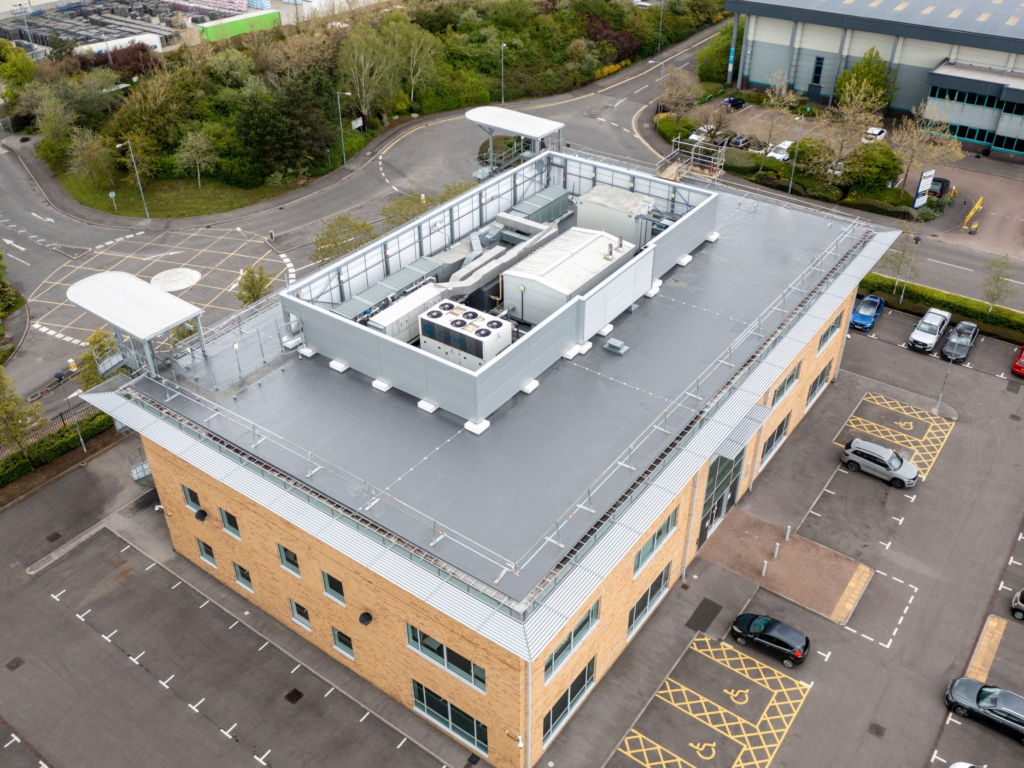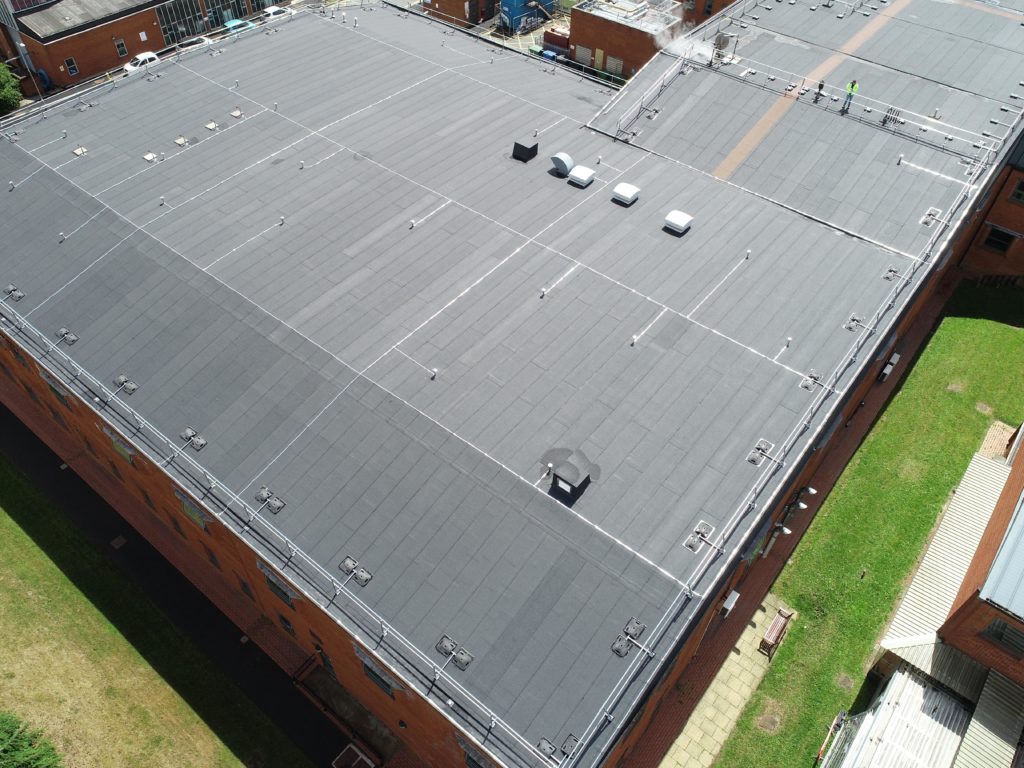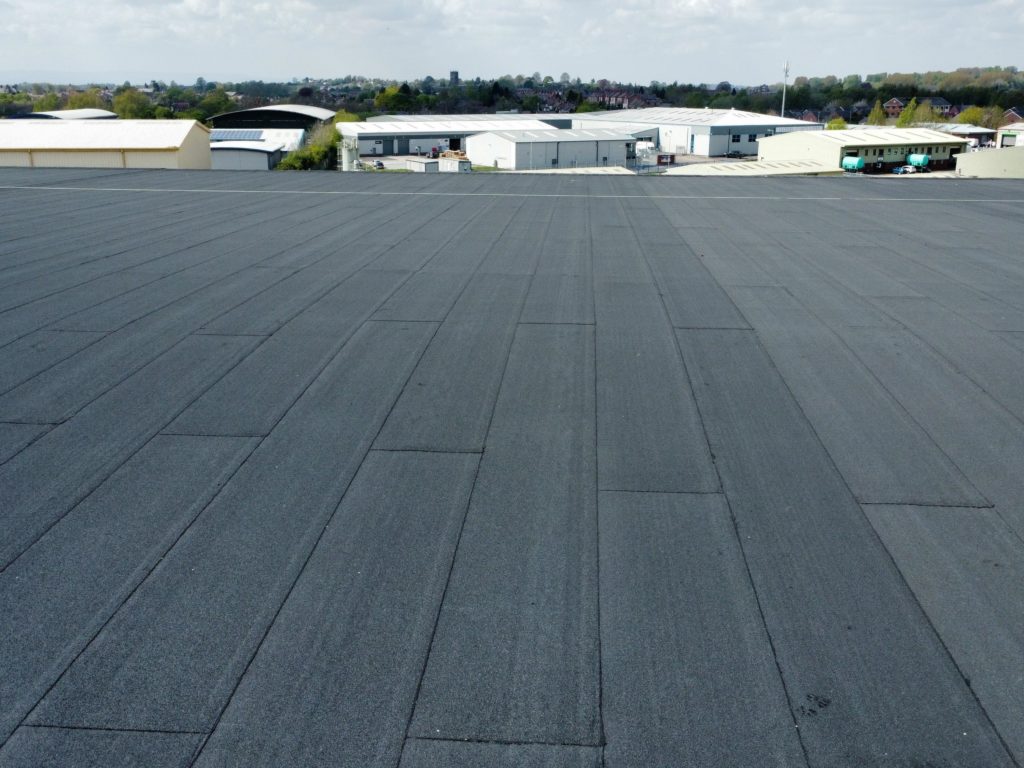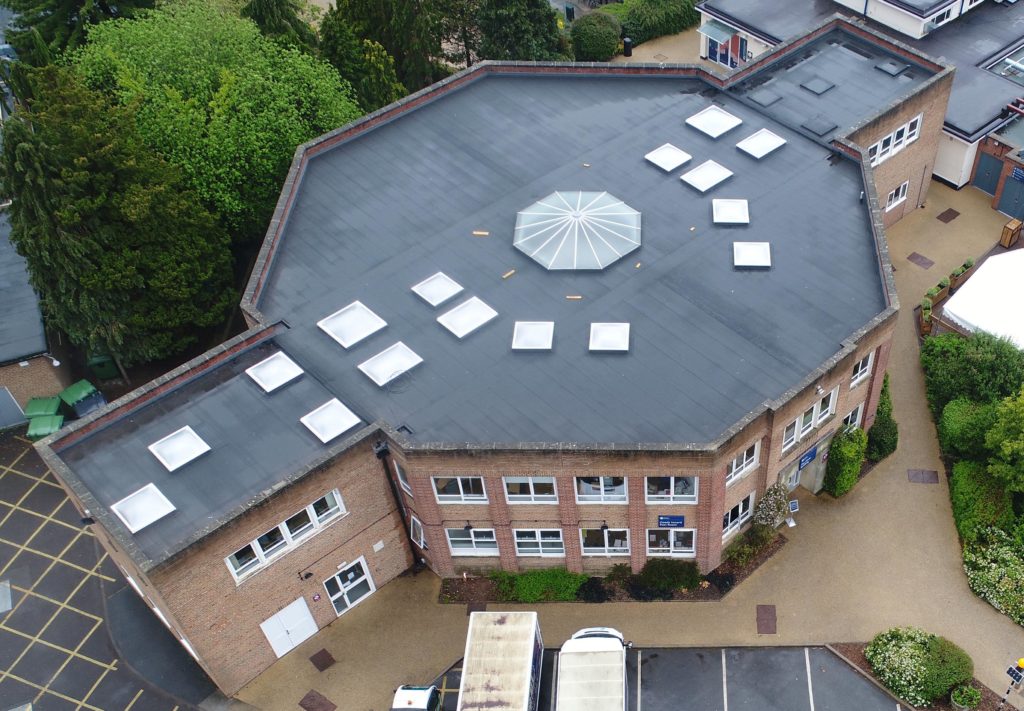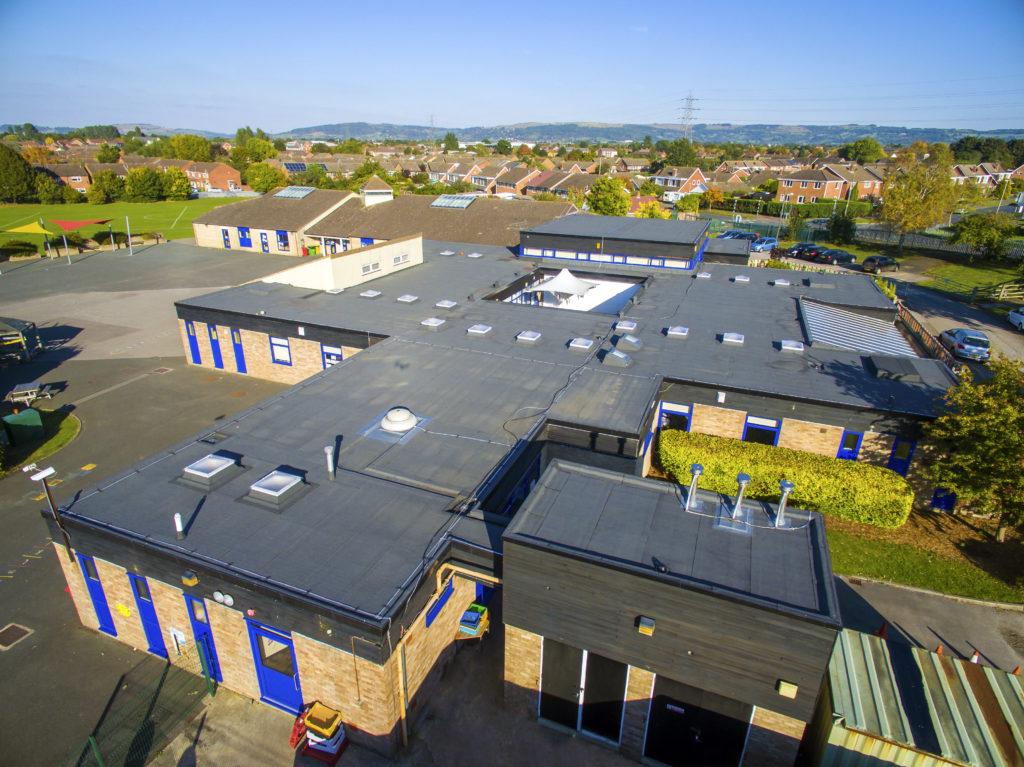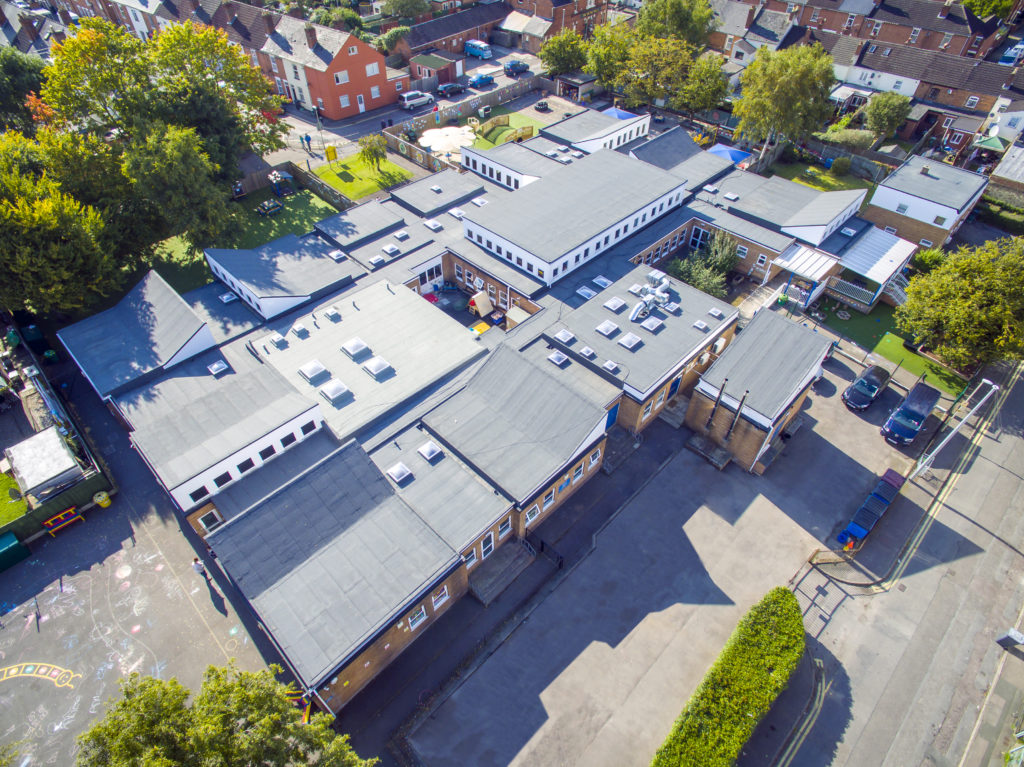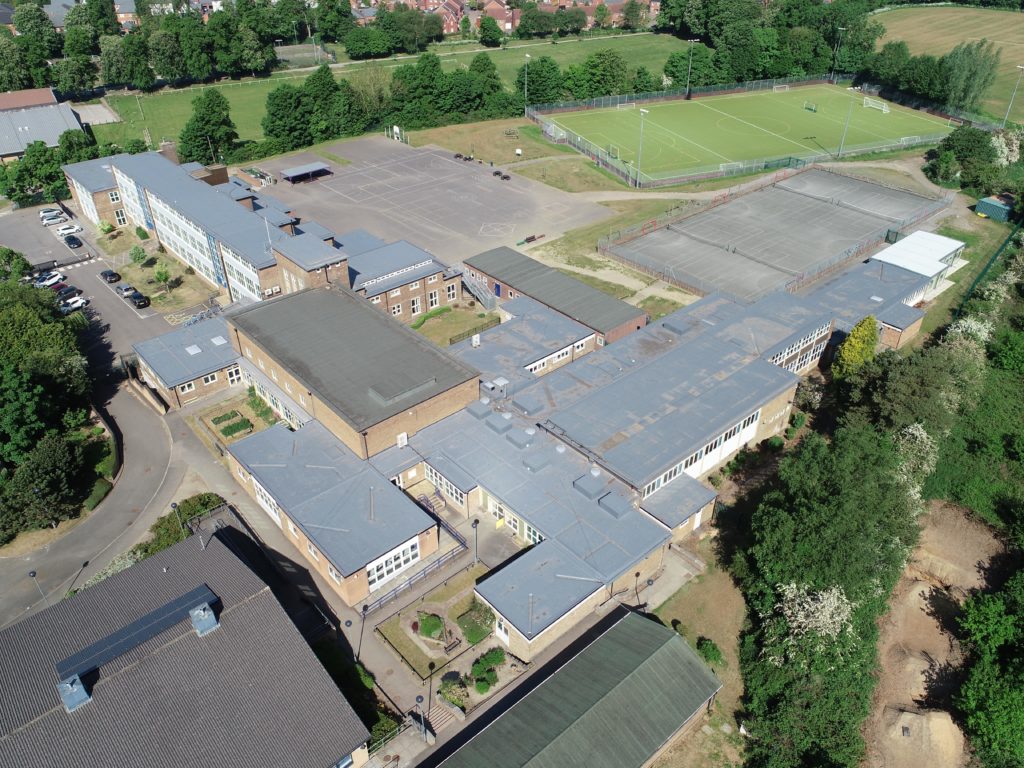 Bituminous Membrane System
A highly durable and sustainable roofing option for refurbishment and new build projects. A natural derivative of petroleum, bitumen is extracted by a distillation process generating very little CO2 and minimum impact on energy resources.
Reinforced bitumen membranes can handle extreme stresses from thermal movement and wind, whilst withstanding a higher degree of construction and maintenance traffic.
Bitumen roofing systems improve a building's overall energy efficiency and deliver superior tensile strengths. Many of the systems offer extremely high thermal efficiency and are CFC and HCFC free.
When a bituminous flat roof system reaches the end of its service life, it is possible to install a single layer overlay over the top of the existing system, to prolong the durability of the waterproofing system.
Systems offer optimal flexibility for design specifications as installation ranges in methods. We can install a range of torch-on and flame-free membranes depending on the specification and nature of the project.
We only use proven products, and focus on safe installation practices on site and speed of application. Central are approved contractors for all the top manufacturers. This means our people are trained and certified to install specialist products, providing the necessary experience that a guarantee demands.
Our roofing technicians have knowledge of over 50 different bituminous membrane systems from leading UK suppliers. We only use systems subject to the highest levels of certification and testing. Our team will be able to tell you which system is advisable dependent on the design of your roof, the environmental constraints, your budget and requirements.
There is growing range of environmentally focused membranes that are 100% recyclable. These systems help clients towards becoming carbon neutral and more sustainable. Central have extensive experience in their installation and can share our knowledge of the benefits.
South Wigston School
Feature Case Study
South Wigston High School in Leicester is an 11-16 school, focused on success for all. A condition survey found that on all the 17 flat roofs the original waterproofing was failing and urgent refurbishment was required. Three different types of existing roof coverings needed to be addressed felt, asphalt and BUR.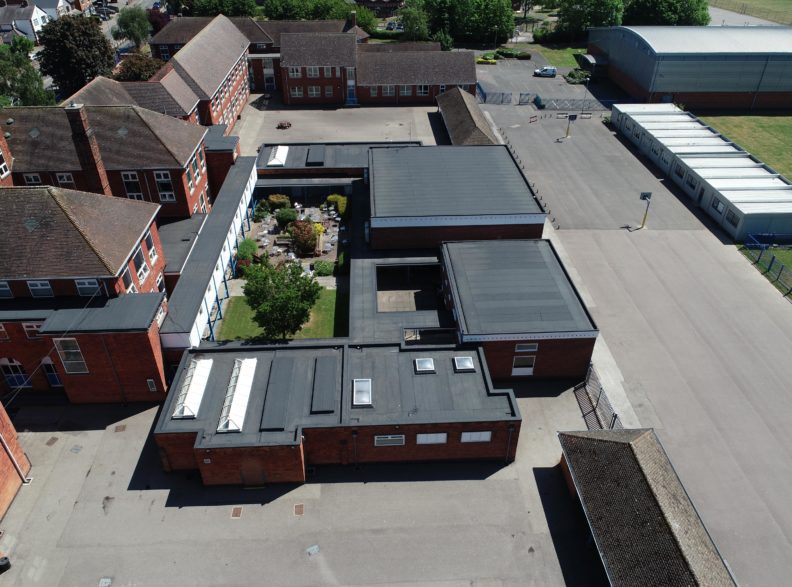 Cold Liquid Roofing
There are many types of liquid waterproofing membranes and the majority of them are covered by European Technical Guidelines. Central only install the highest standard liquid systems, holding current BBA Certification or ETAs.
Liquids are the fastest growing sector of the flat roofing market. Roof area supplied and installed in the UK has grown by 70% in the past 5 years, demonstrating the increased importance of these systems.
As no hot-works are involved in the liquid waterproofing installation process, this is often seen as the easy and safer option. Liquid also offers a seamless application making it an ideal solution for refurbishment projects.
Cold applied liquid roofing can be more cost effective for repair projects. Our operatives are trained to install a large variety of high-performance liquid systems, which become rapidly resistant to rain damage, and can be used on both flat and pitched roofs.
Cold applied roofing systems also offer a fully bonded application, meaning no flow paths for water to track. Providing a fast application, cold applied liquid solutions are especially ideal for exposed roofs with a large number of complicated details and penetrations.
With the usage of hot-works and gas torches becoming more restricted on roofs, cold applied liquid roofing systems are popular. They have various advantages especially for projects when the building is occupied during works and in sensitive environments.
All systems offer outstanding stability and longevity and can be guaranteed for up to 25 years.
Single-Ply
Central have in-depth knowledge of single ply technology, its value and our installation standards remain high.
There are two types of arrangement of components – 'warm deck' and 'inverted warm deck'. The technical flexibility of single ply means that there are several combinations of system type and method of attachment to suit particular design conditions.
Benefits include the rapid construction allowing early interior fit-out, low capital cost and cost-in-use. Single ply also offers safe, flame-free construction using hot-air welding, adhesives and fasteners.
High thermal performance using lightweight, thermally efficient rigid insulation
Single ply membranes are recyclable; opportunities for recovery and recycling have increased as volumes have increased. Polymer waste is a high value commodity with many re-uses.
Get a quote
New build? Refurbishment project? Minor repairs?
Start with a survey and quote including drone surveys, thermal image drones and leak detection.