Roof Light Renewal
Faulty and ageing rooflights cause leaks and insufficient light levels. We provide a rooflight replacement service with limited disruption to daily activities, so your building can remain operational throughout the work. The installation of new rooflights reduces leaks into the building, provides natural daylight to the interior, diffuses light, reduces glare and offers solar gain within the building.  Central can replace many types of rooflights including GRP profiled rooflights, PVC profiled rooflights, domed rooflights and Georgian wired glazing.
Examples of our Roof Light Renewal work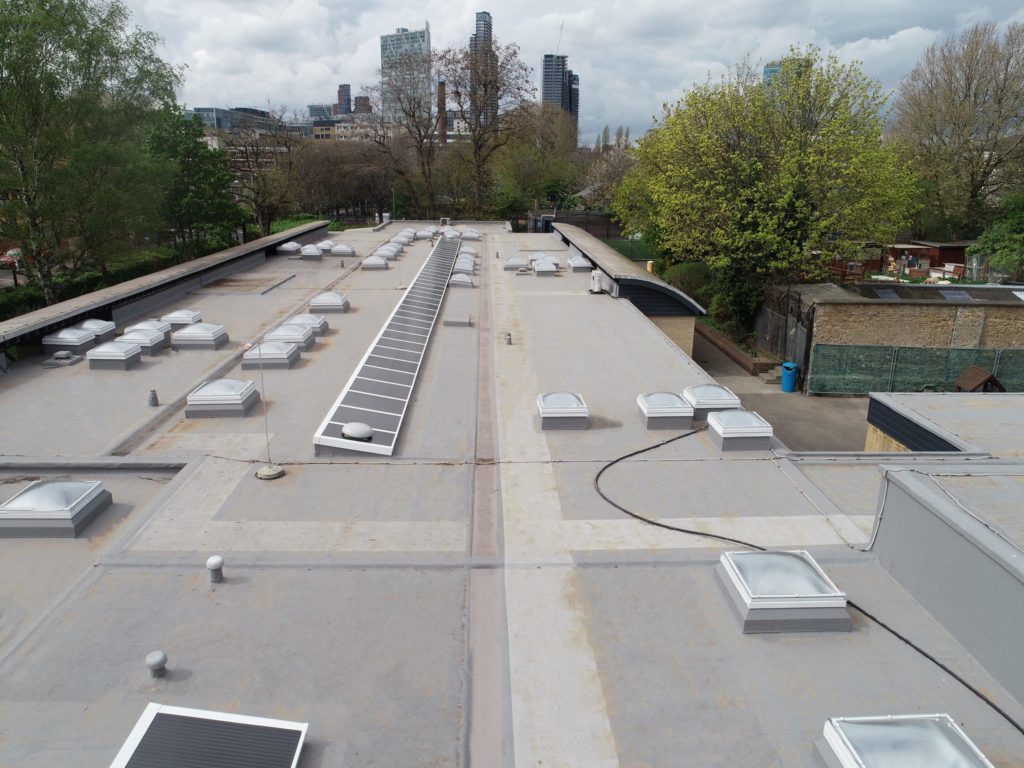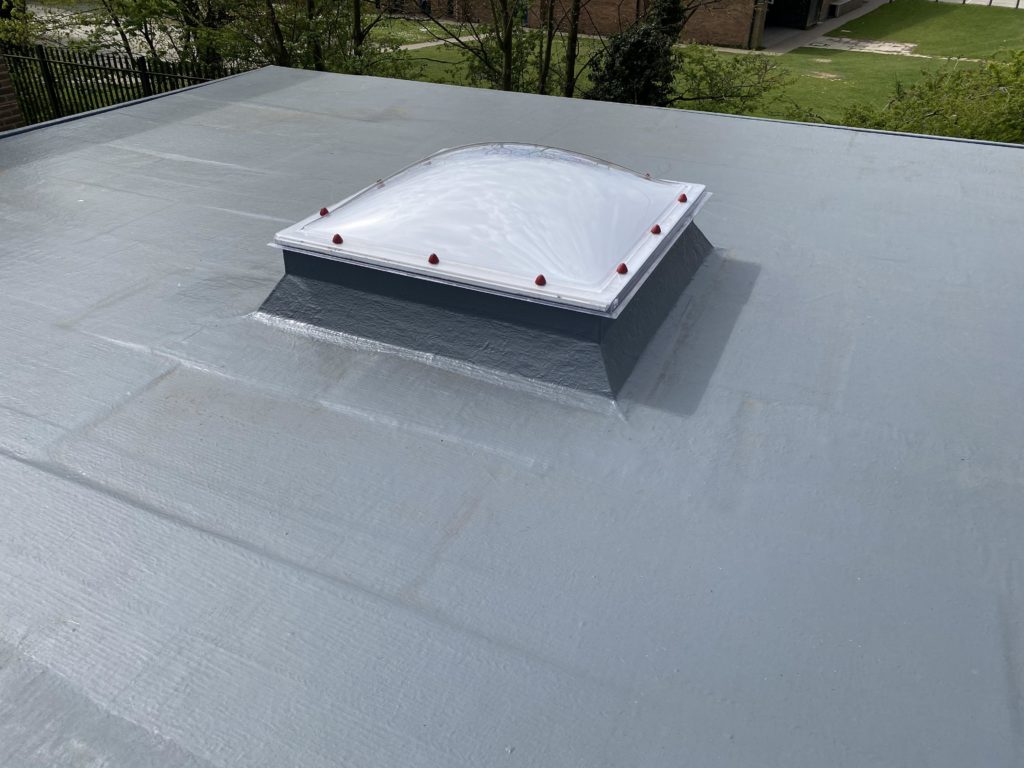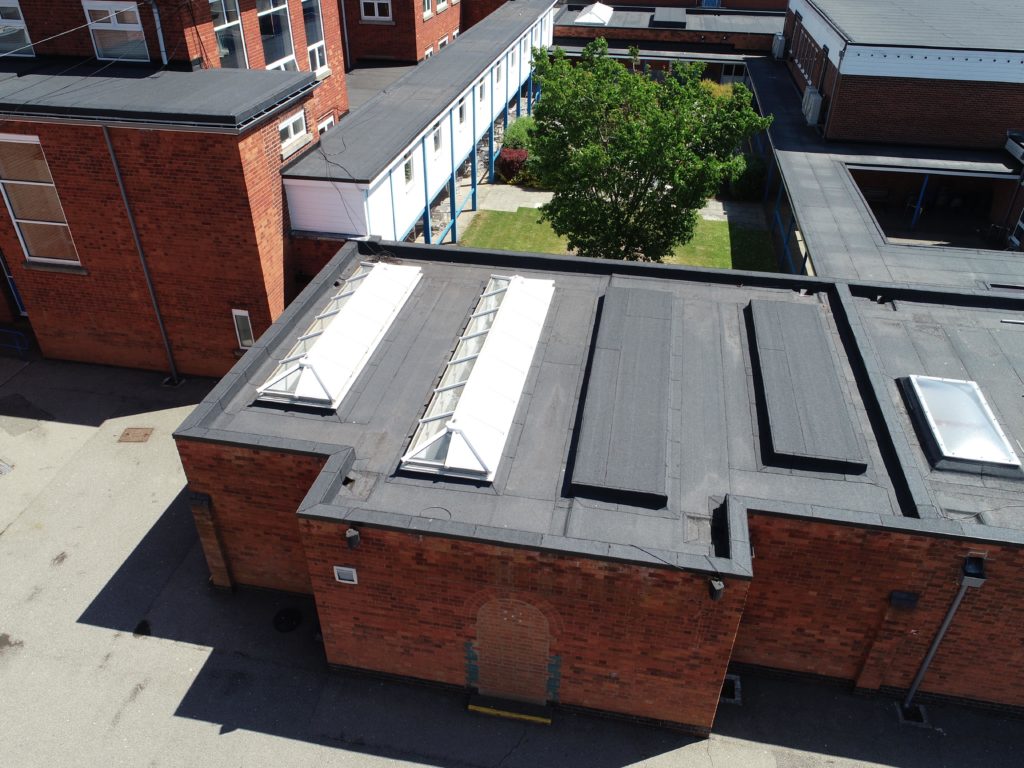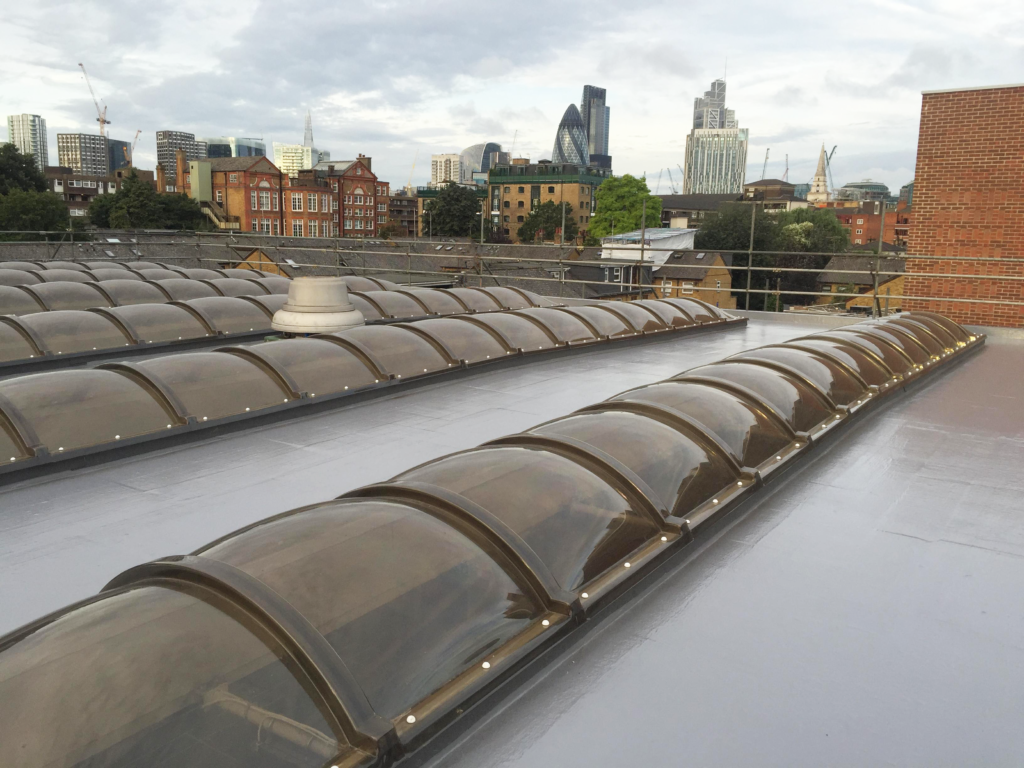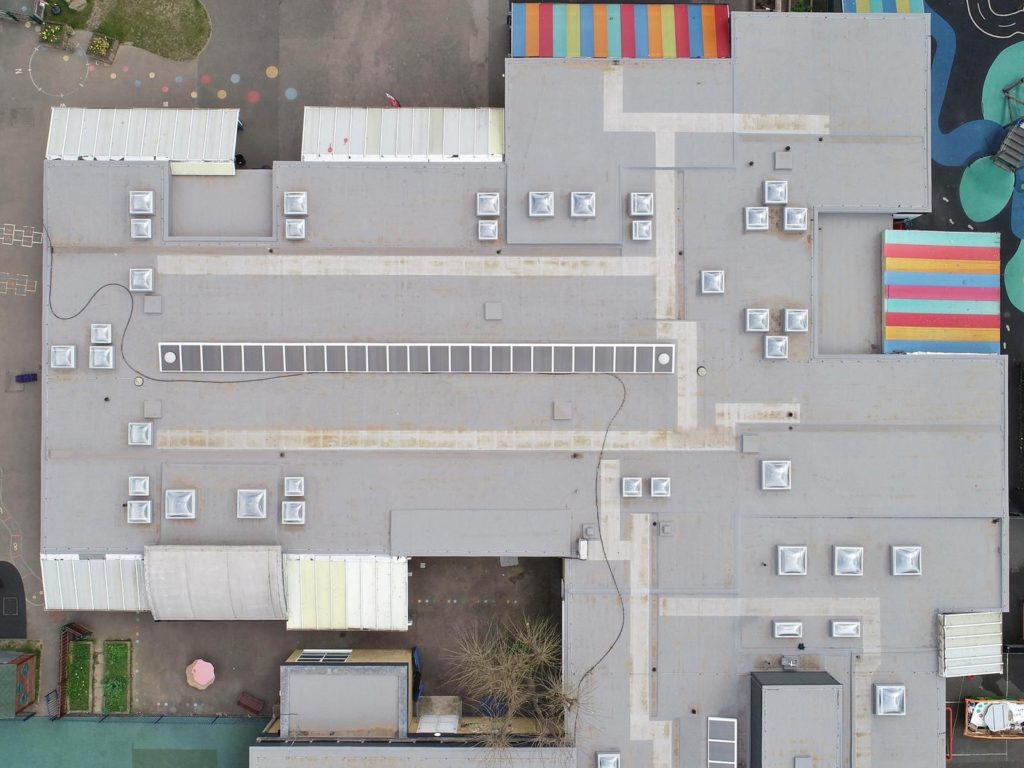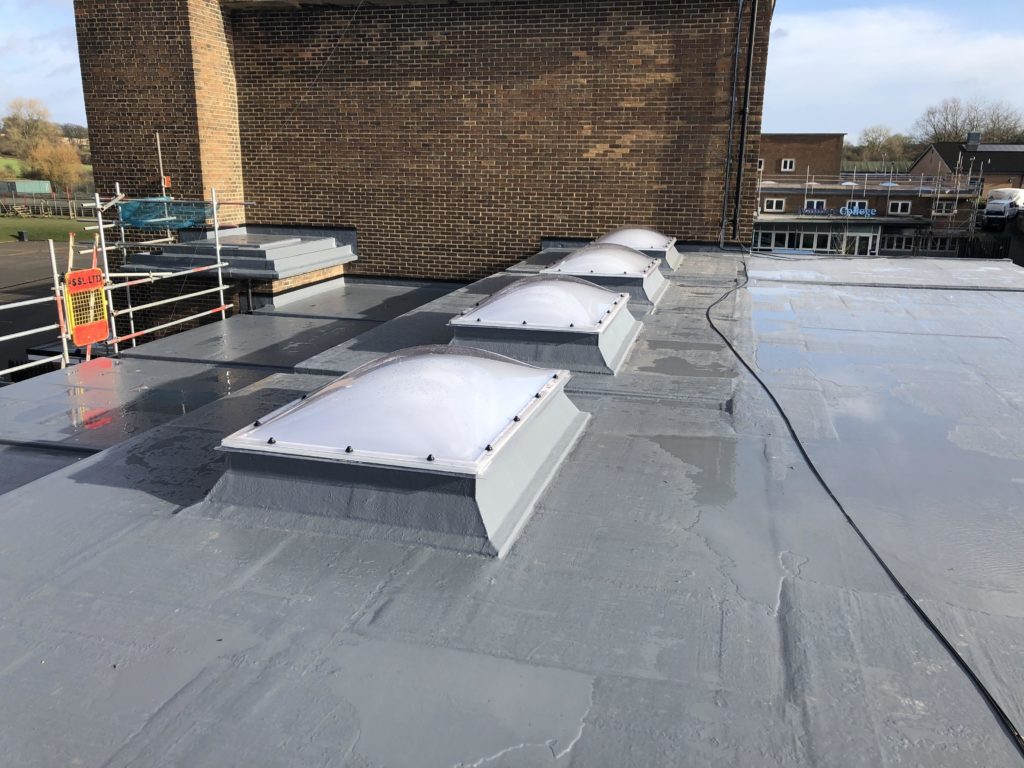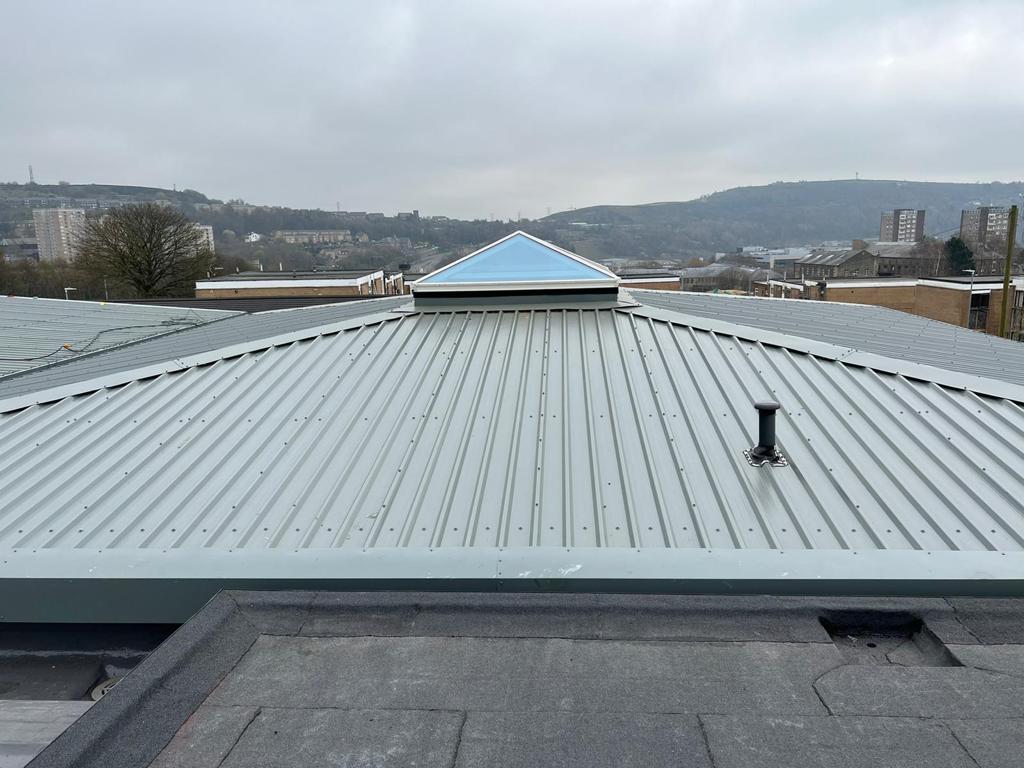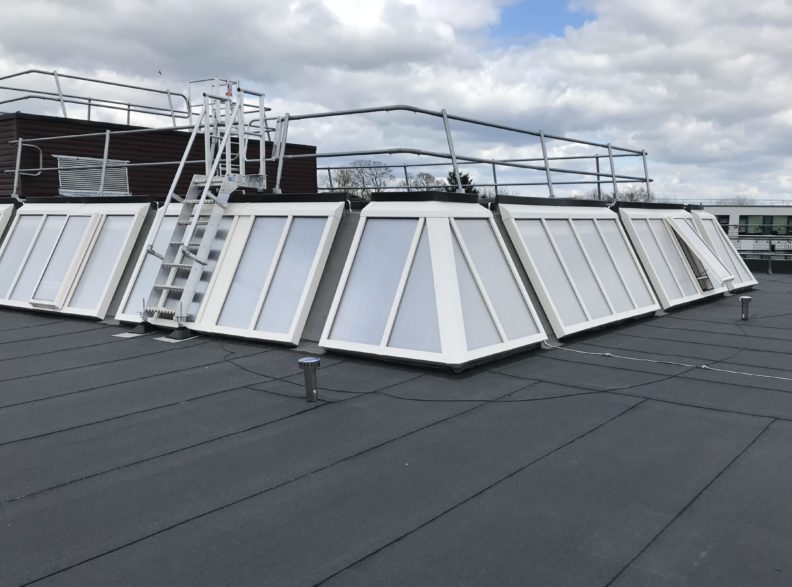 Why Roof Light Renewal?
Central can specify and carry out the work of rooflight replacement.
Rooflight replacement creates benefits in the internal environment of the building in addition to reducing the energy consumption used in heating and lighting.
South Wigston School
Feature Case Study
South Wigston High School in Leicester is an 11-16 school, focused on success for all. A condition survey found that on all the 17 flat roofs the original waterproofing was failing and urgent refurbishment was required. Three different types of existing roof coverings needed to be addressed felt, asphalt and BUR.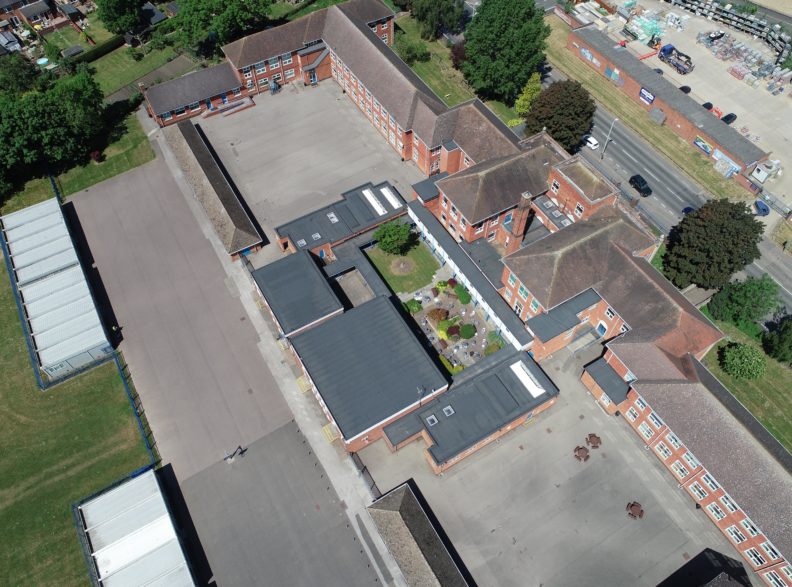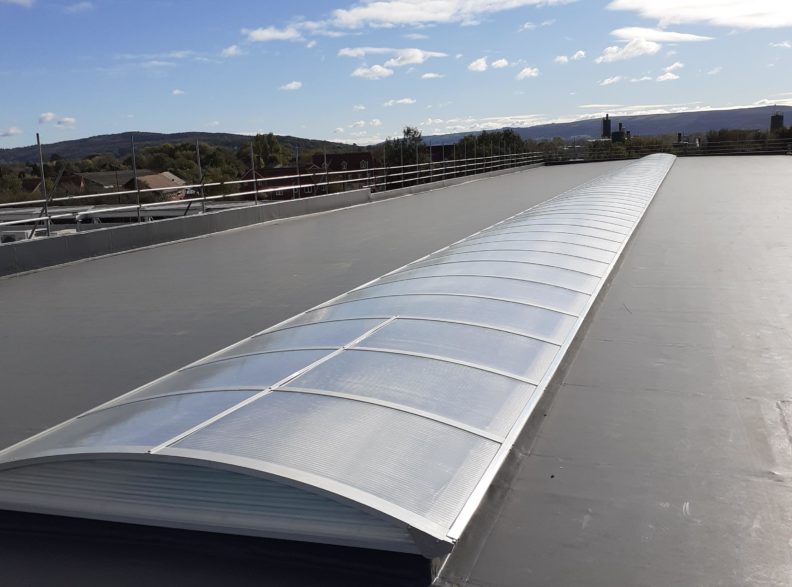 Where a series of rooflights are being refurbished to improve their performance and the lighting within the building, they should be upgraded to comply with current Building Regulations.
We have also installed some unique products within industrial, commercial and public buildings. We are skilled in a broad range of products, designed specifically to address specification issues.