Our Story
We work with clients wishing to explore current best practice in cladding and roofing installation, to improve their building performance and sustainability.
Central are SSiP accredited and hold membership schemes including Safe Contractor, CHAS, RoSPA, SMAS, Construction-line (Gold) and Achilles.
Finalists in 2021, and 2022 winners of the Chamber of Commerce Business Awards for High Growth and Commitment to the Community.
Since our inception in 1984 Central has pursued a safety and innovation led approach to roofing and cladding contracting. Our founders laid the roots for the way we operate as a company today. We have sought to grow our operations slowly and carefully, placing people and relationships fundamentally at the heart of our offer. Our committed employees champion our culture and have created outcomes and value not just for the business but in the communities we serve.  Investing in local sport for over 20 years typifies our approach – it's not about box ticking, it's about giving back to society and doing the right thing.
We have created inspirational educational buildings, achieved difficult and high-risk installations, re-invigorated residential and healthcare buildings.  We've worked with the NHS, the MoD, Education Departments, EDF, Local Authorities, the ONS, Heineken and recently Nestle, Mondelez and Whitbread Property.  Our client history means we can call on experience from many different types of projects from refurbishment to new build, with multiple systems and suppliers.
We were the first national roofing contractor to introduce cloud-based Health & Safety monitoring software across all sites, and we are working hard to drive innovation and technology across every aspect of our business.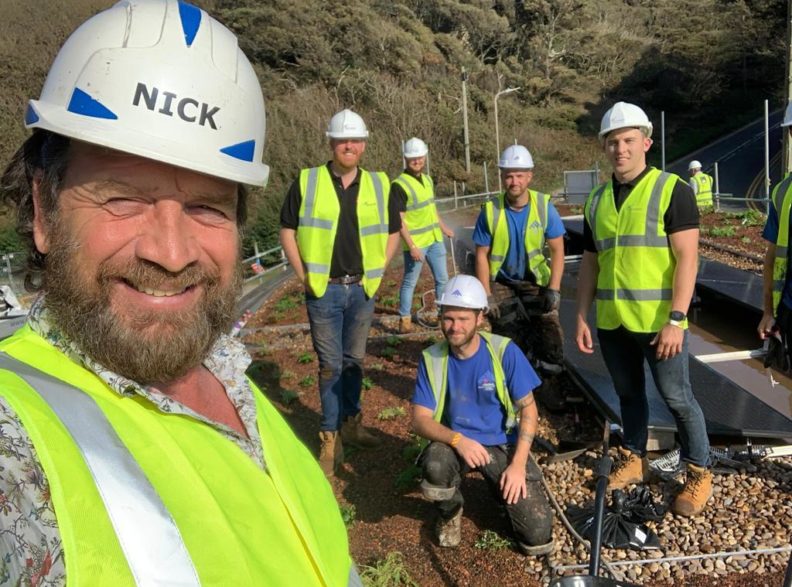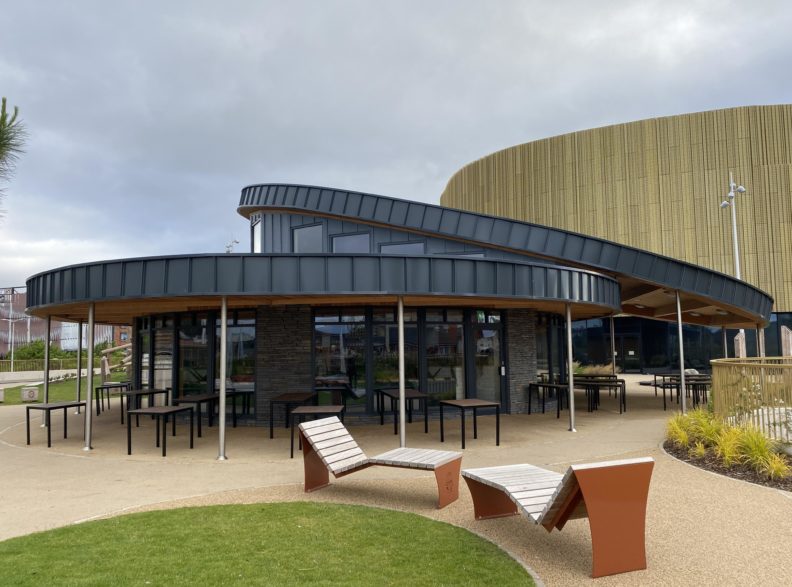 We work within recognised environmental standards having ISO14001 and we have delivered buildings to BREEAM and Passivhaus standard. As a result, our projects have attracted widespread interest and multiple awards including the Grange University Hospital achieving Constructing Excellence Wales 'Project of the Year 2021' and Constructing Excellence (National) Highly Commended 'Offsite Project of the Year 2020'.
We champion a more inclusive industry, to make sure that our company – and the installations we deliver – are as diverse as the society we part of. We're proud of our heritage and our track record on skills and training, annually investing more per person than the average UK employer. Getting people up-skilled and aware of new practice has had a big impact on our safe working and detailing of installations.
Today, we continue to be industry leaders. In a sector which is constantly changing, we are stretching the definition of roofing and cladding: working with new clients across the property spectrum – from TV production companies to food manufacturers – to do more with the building envelope than ever before.
Simon Wills, Pinnegar Hayward Design
"A very professional company who deliver a very good service. What sets them apart in the industry is their attitude and quality of advice and workmanship".
Engie, Client
"The key strength that Central has is their ability and competency. My main contact there really knows what he is doing. If I want something done and need information, I get a quick and effective response. They are as agile and pragmatic as us and support Engie in both getting project work – and throughout the engagement itself".