Vispring Ltd
Plymouth is home to Vispring Ltd, the luxury bedmaker. Vispring is a leading global manufacturer, recognised as one of the best high-end bed companies. Established in 1901, the company makes all its mattresses at its Devon factory, with sales branches globally.
Initially, we evaluated the roofing space, there was evidence of water ingress internally and damage to the roof surface. Detailed surveys enabled us to propose innovative solutions early in the process.
Client

Vispring Ltd
Timescale

5 months
Date

November 2021
Budget

375k
Project Manager

Matt Goddard

, Bristol
Project Location

Plymouth
Before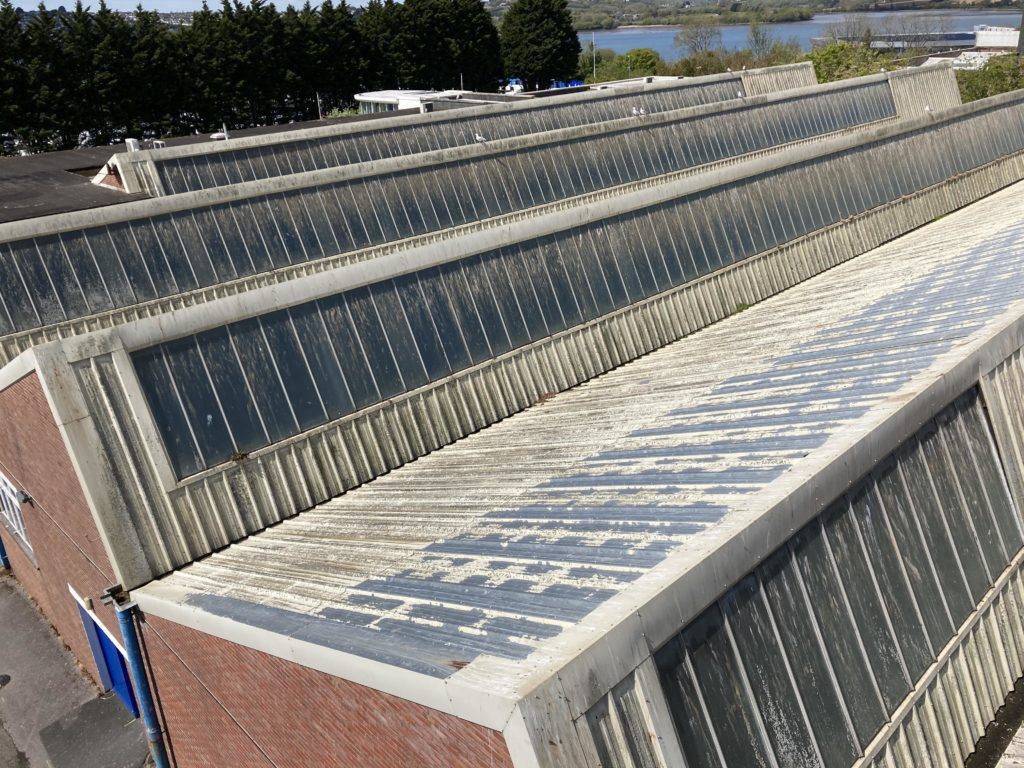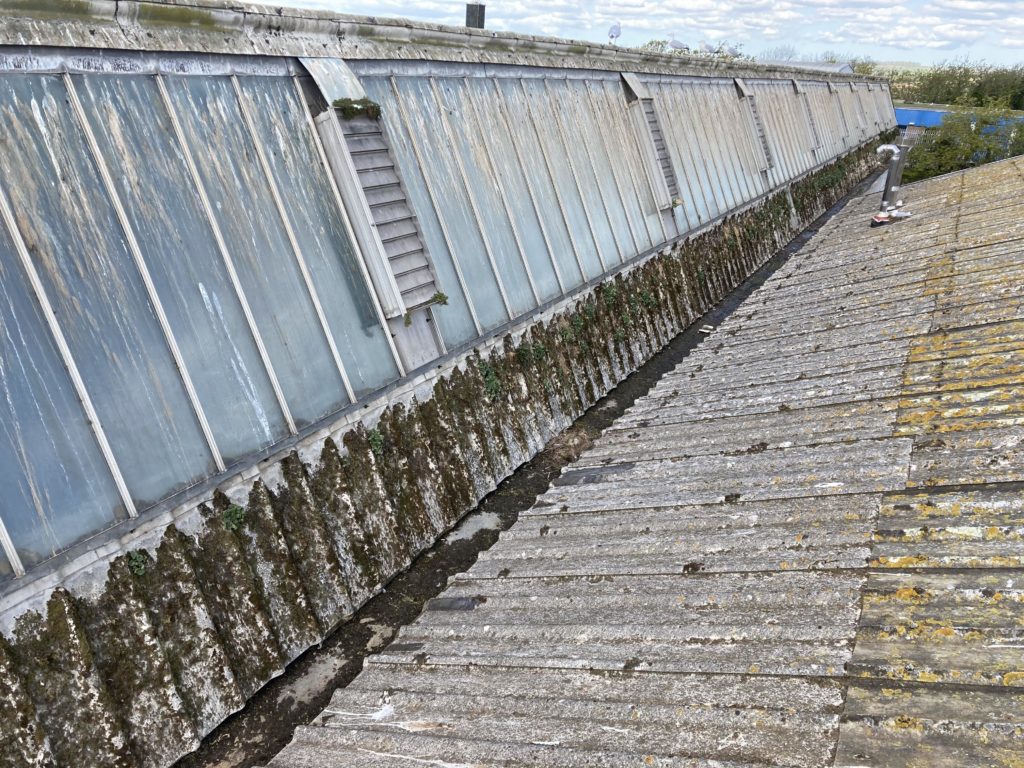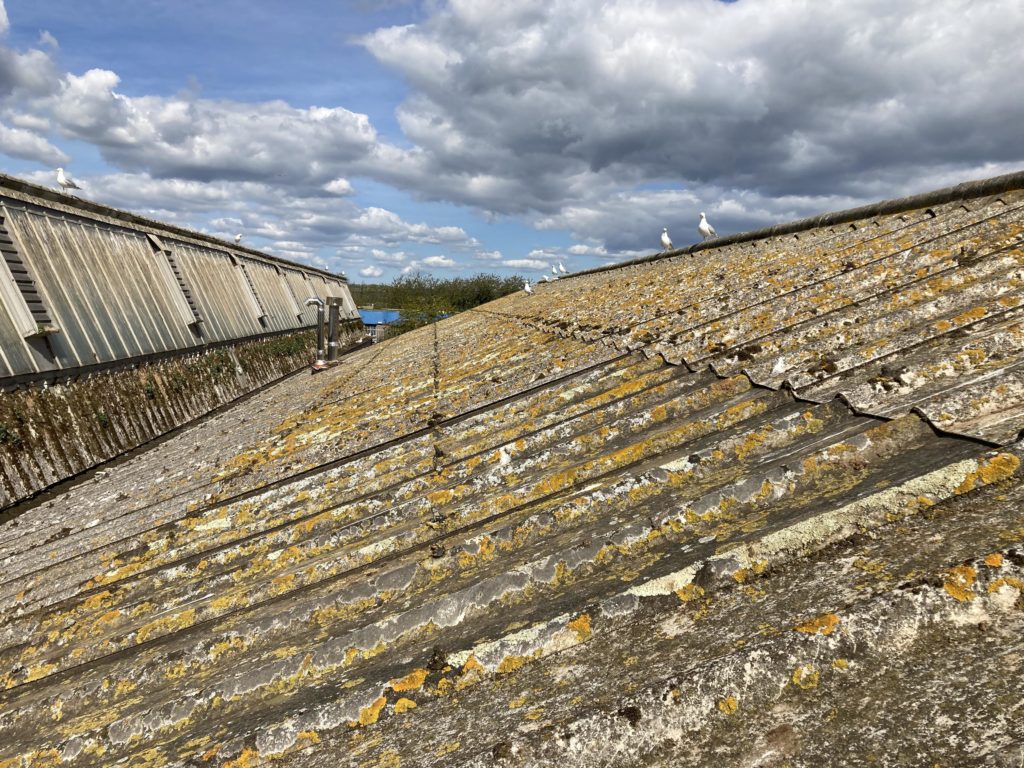 After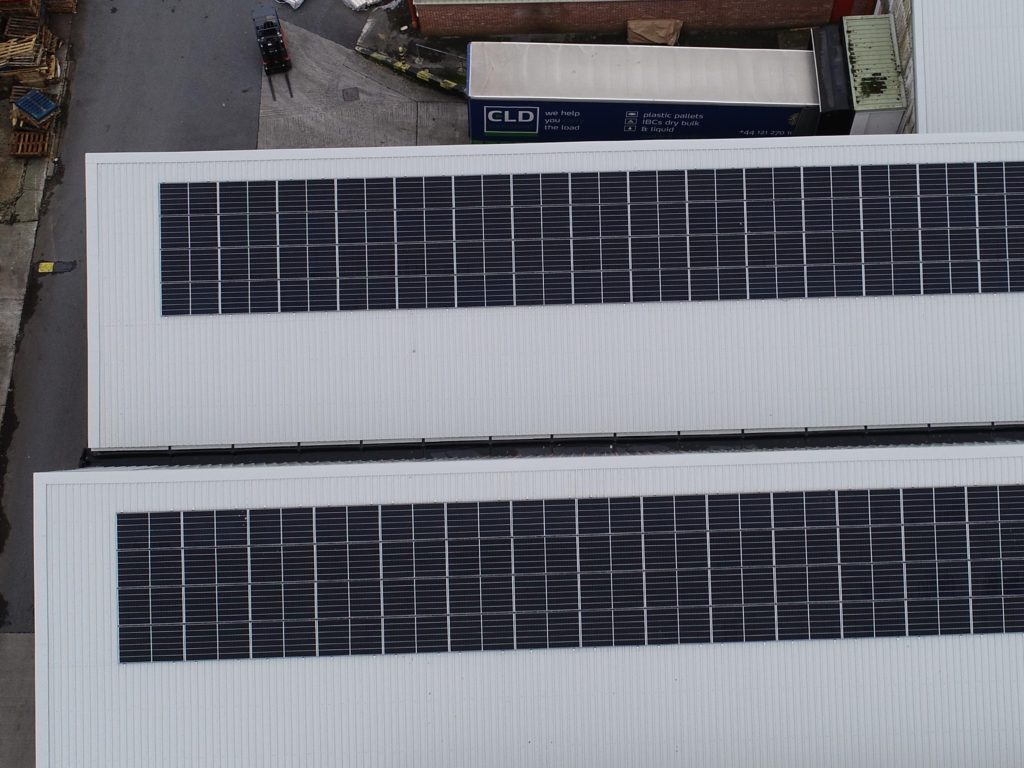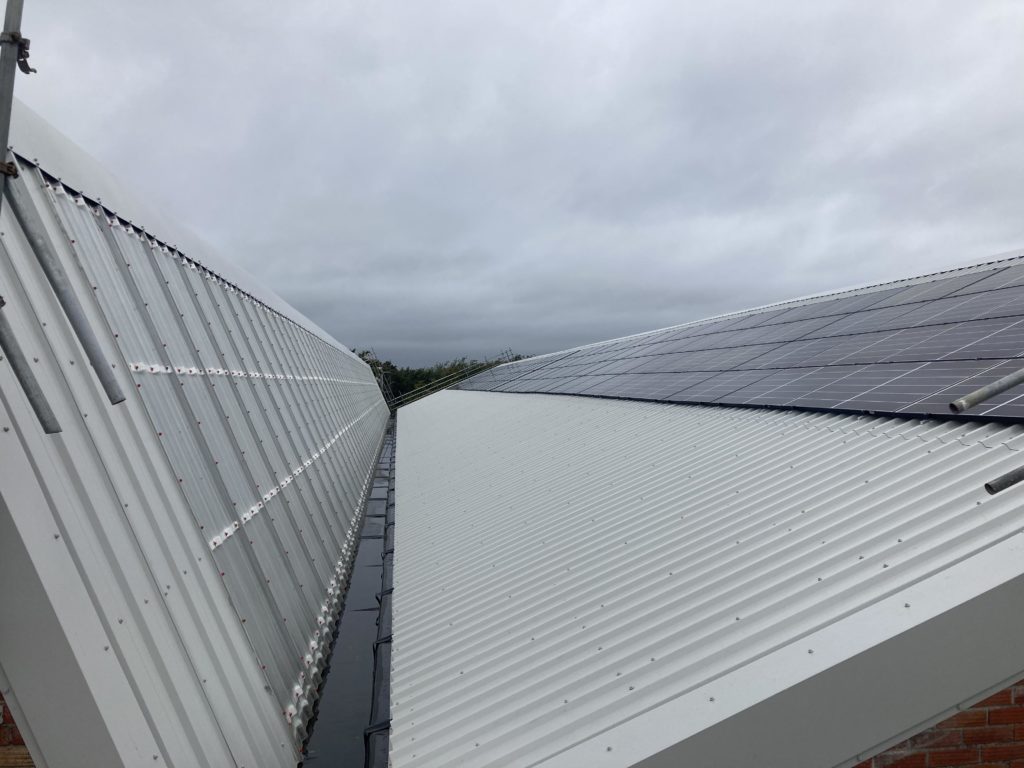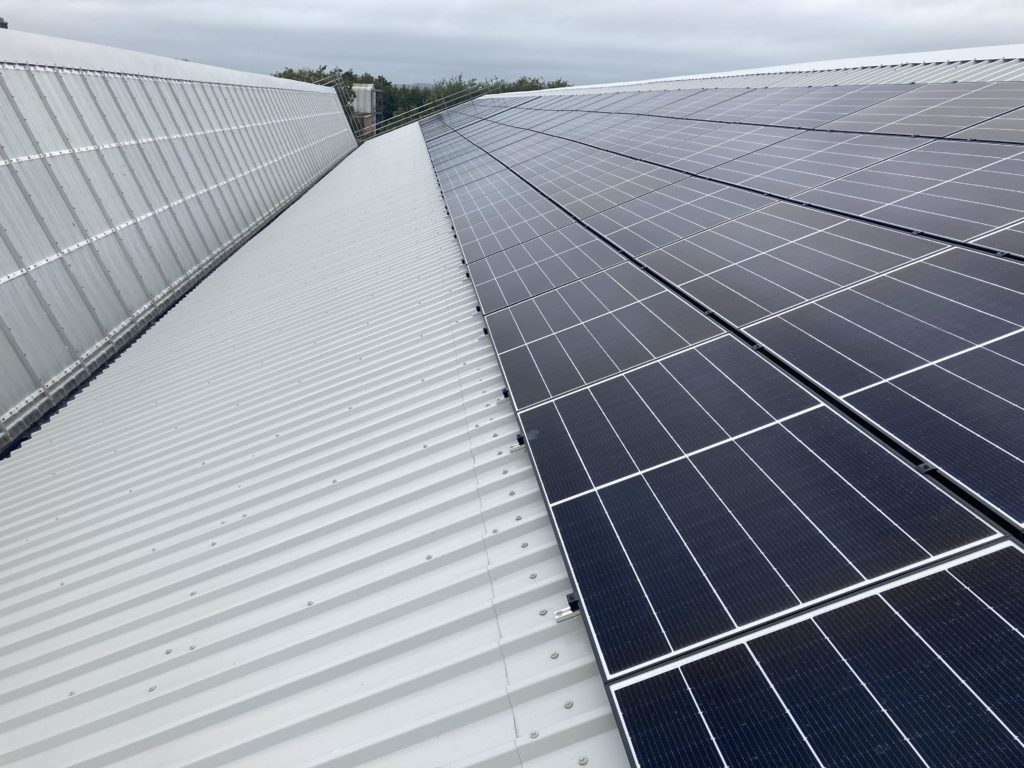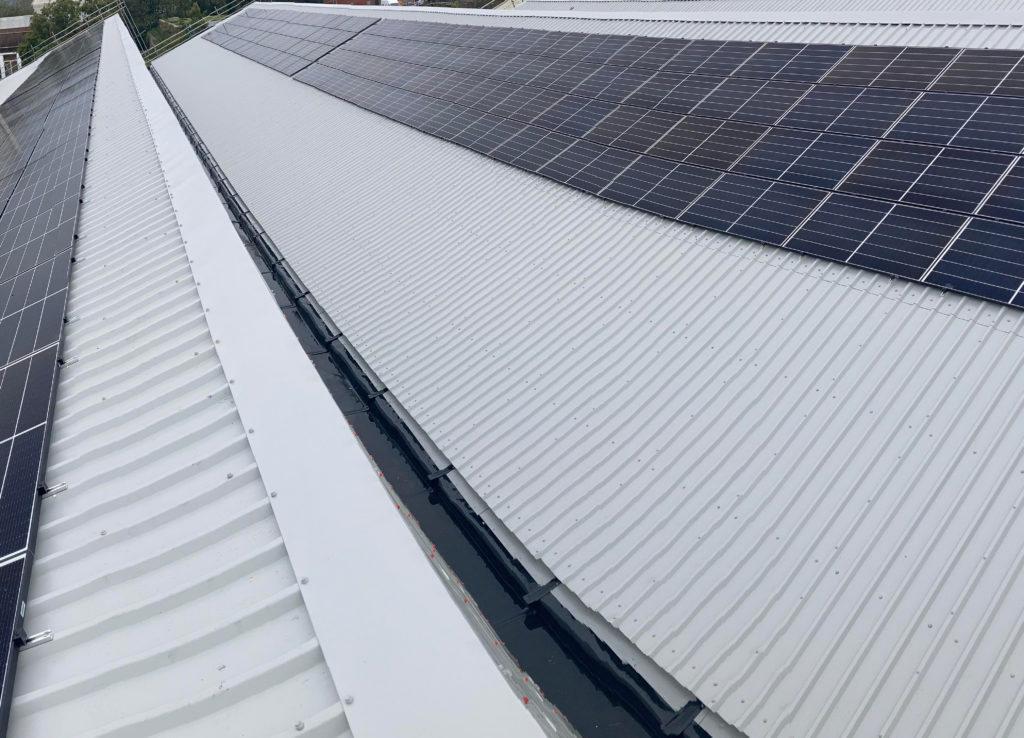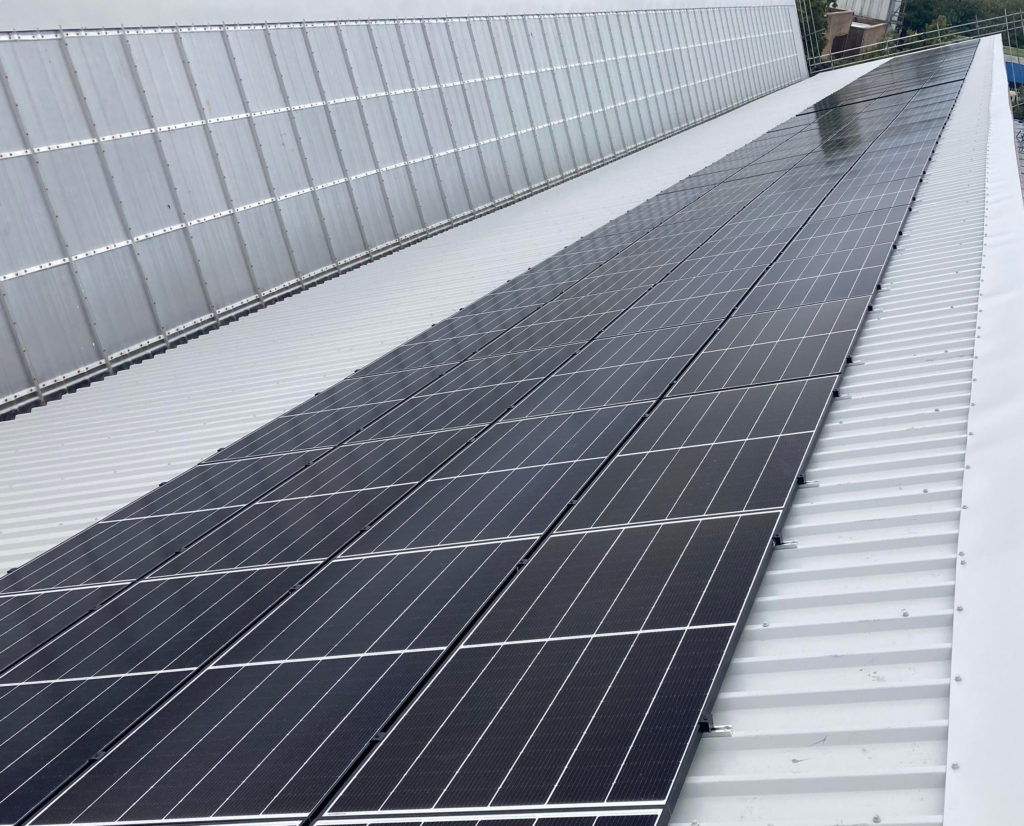 01
task
Before our refurbishment work began, a targeted asbestos refurbishment and demolition survey was carried out. A Structural Engineer attended the site and carried out a full survey and report of the existing steelwork to confirm that the structure could take the additional loadings and that works could proceed, including the installation of the Photovoltaic System. Before works commenced, external scaffolding, a fully polythene, taped and sealed internal crash deck scaffolding and man-safe netting were supplied and installed to protect our operatives but also to protect the client's operations below.
02
approach
Overcladding was carried out on several sloping roof areas, with a work programme designed to take into account production shift patterns. This meant we repeatedly built and dismantled scaffolding, working at weekends to keep everyone safe. With Vi-Spring increasing its sales, we ensured that productivity on the factory floor was not disturbed.
A new secondary support bar and bracket system were supplied and fixed through the existing roof covering into the main steelwork below. New fibreglass quilt insulation was supplied and inlaid to achieve an overall U value of 0.18 to comply with building regulations.
Due to the coastal location, a new profiled steel wall sheet in Goosewing Grey by TATA Ltd was supplied and installed to provide an enhanced coating guarantee. New pressed metal flashings were supplied and installed to the eaves with profiled fillers, plus similar flashings and fillers to both ends of the building, fabricated from steel.
A Solar Photovoltaics Solar Panel System was supplied and installed. Works included making good connections through the building and making it weathertight accordingly. We also replaced a total of 21 external downpipes with uPVC pipes to match the existing ones, complete with rodding access points.
We removed the old leaking glazing to the Northlights. Asbestos cement sheets below and to the sides of the glazing were removed and cleared from the site by our trained asbestos operatives. Additional galvanised cold rolled purlins were supplied and installed along both Northlight roof slopes. New triple-skin factory-assembled roof lights were supplied and installed to give the client better light transmission and improved thermal performance.
03
solution
The new cladding and roofing system at Vi-Spring is low maintenance and highly resistant to damage from penetration or weather.  Their workplace is now performing better and benefiting from the PV solar panels helping reduce the factory's electricity costs. Central demonstrated a strong understanding of manufacturing operations, effective health and safety management, budget control and open and continuous dialogue with the client. Our attention to detail, careful consideration and installation of materials throughout this building envelope is exemplary.