Elizabeth Court
Elizabeth Court in Hereford is a five-storey residential retirement care facility. Constructed mainly with a pitched tiled roof and smaller flat roofs. The poor condition of the roofing meant a full refurbishment was needed.
Client

Ian Williams
Timescale

5 months
Date

October 2019
Budget

£150k
Project Manager

Darrell McCarthy

, Group
Drone footage of completed works
After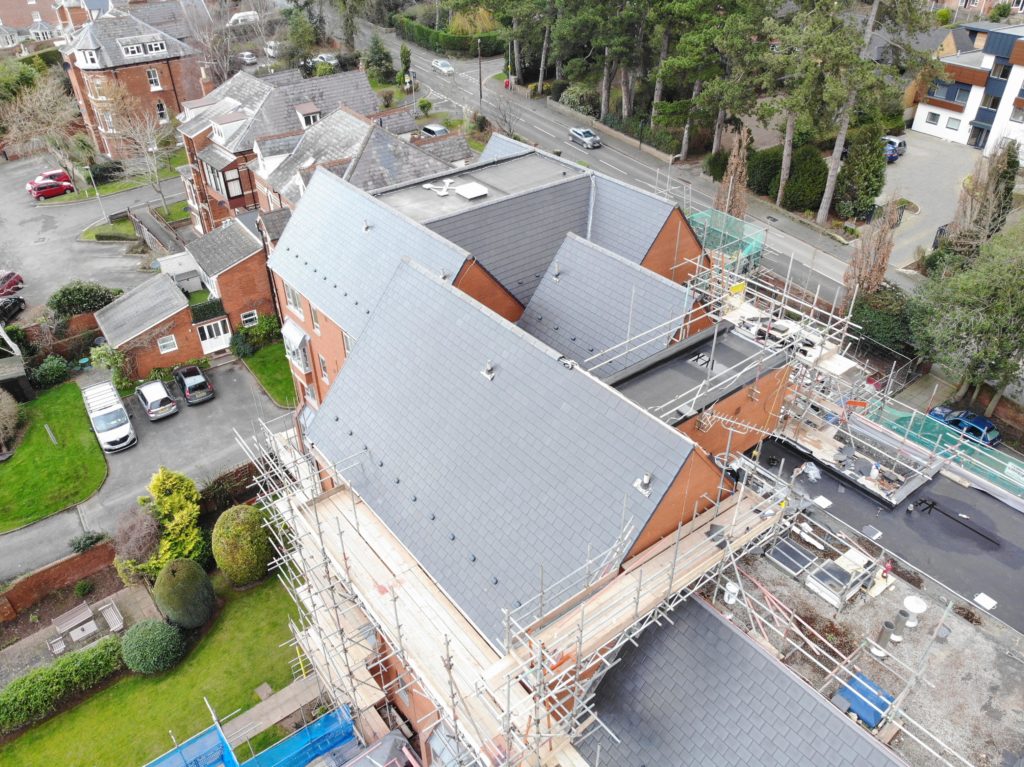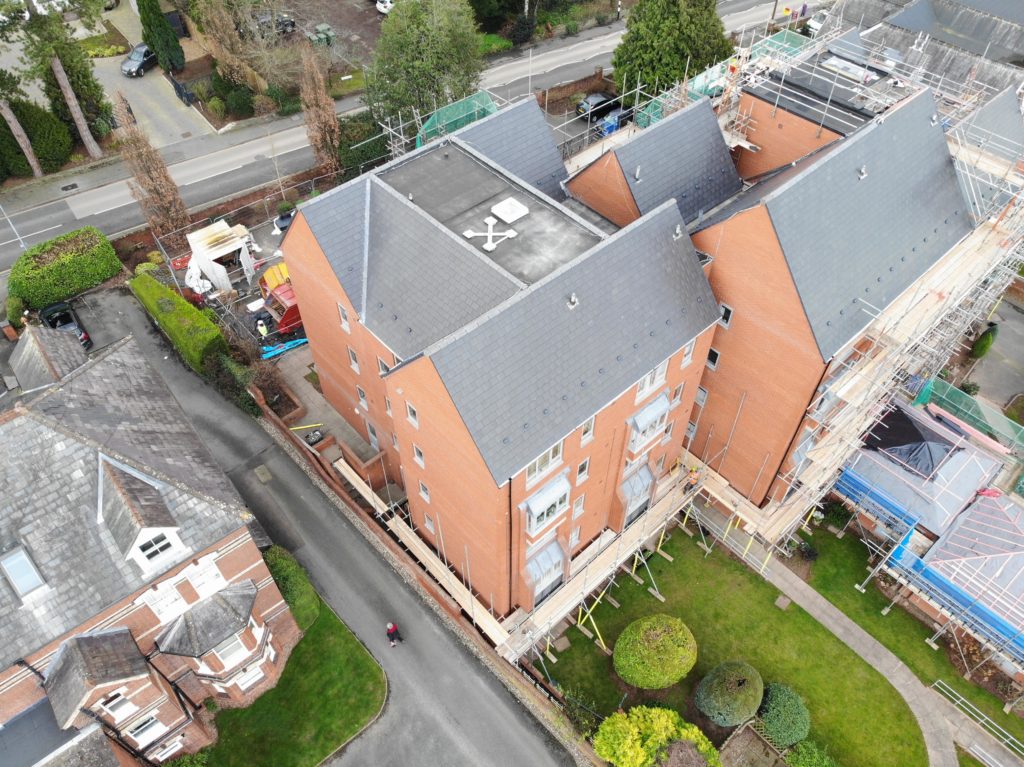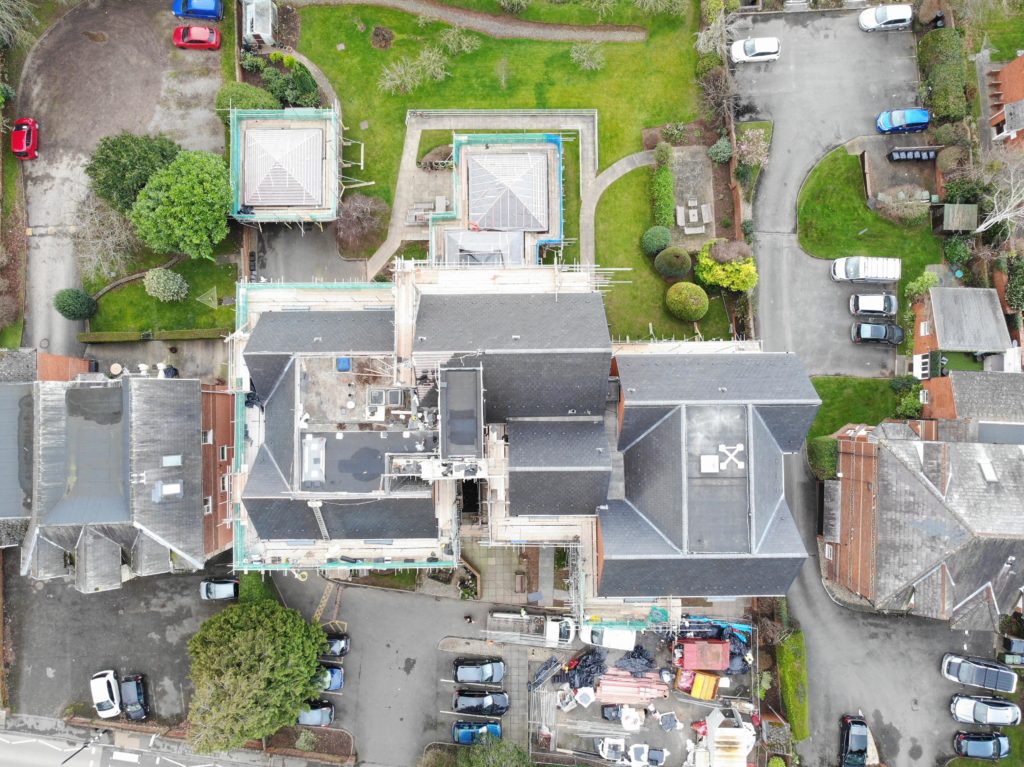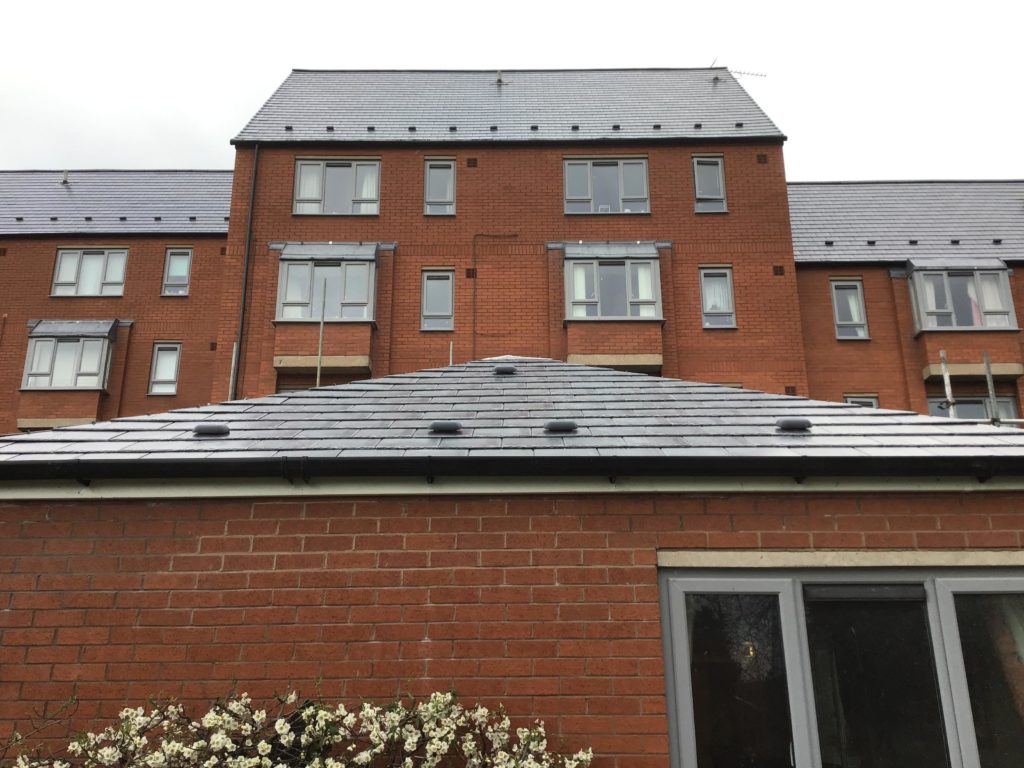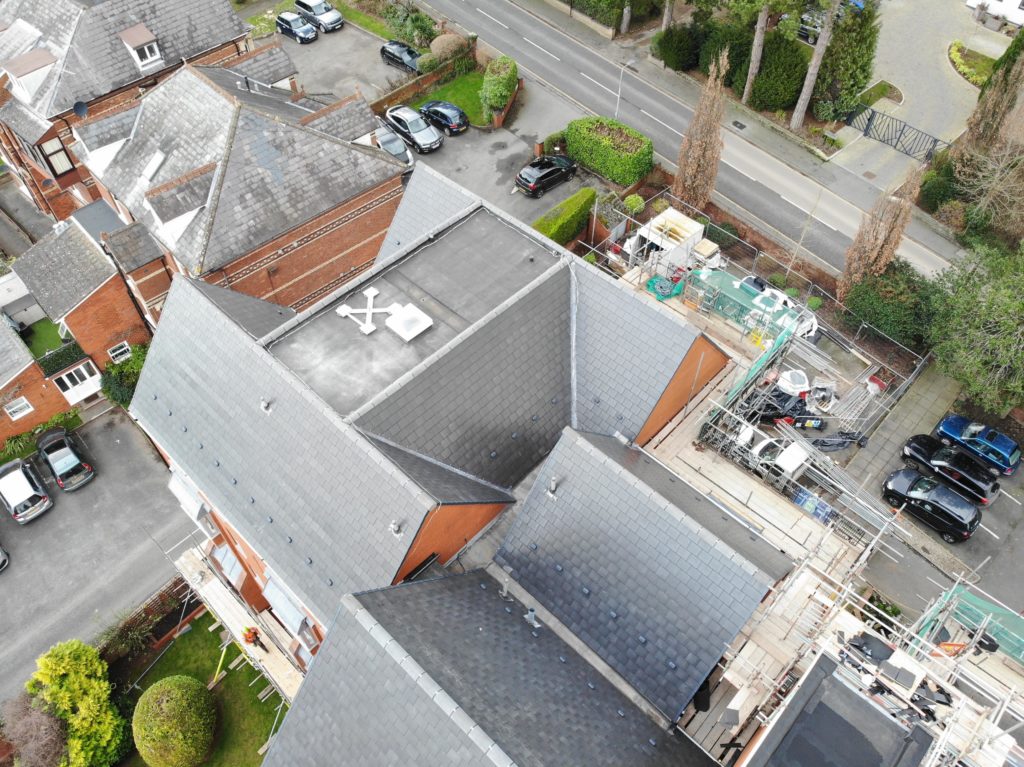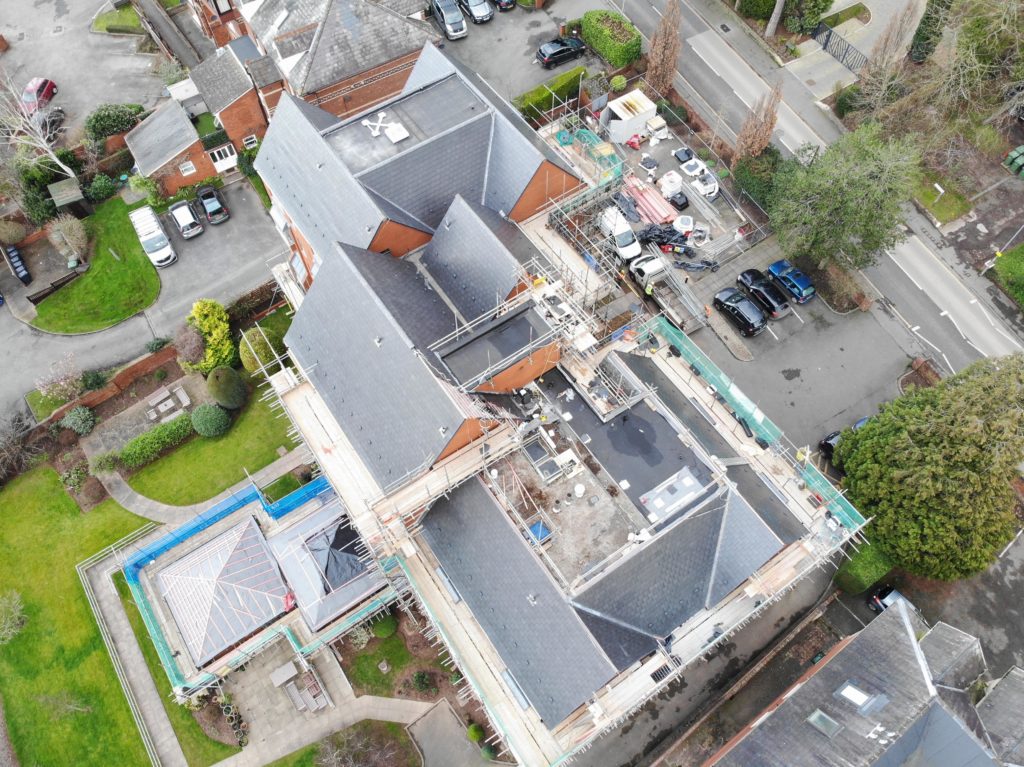 01
task
The utmost care had to be taken to ensure as little disturbance as possible was made to the tenants below the roof, and the team had to work carefully to ensure that these requirements were met.
02
approach
On the flat roof we installed Bmi Icopal – Enviroflex with a 20 year guarantee. On the pitched Roof we installed Cambrian slates as they were specified by the client. The whole pitched roof is now backed with a 15-year manufactures guarantee.
03
solution
This roofing project was important to protect the occupants inside the building.
Having local specialists, suppliers and personnel meant that it was straightforward getting staff and materials on and off-site.
Both systems were installed quickly, minimising disruption.