Smart Systems
Smart System are the UK's leading supplier of aluminium systems. Our roof refurbishment work has ensured exceptional results for their building in terms of impact resistance, protection and safety.
Client

Smart Systems Ltd
Timescale

9 months
Date

July 2021
Budget

£1.3m
Project Manager

Matt Goddard

, Bristol
Before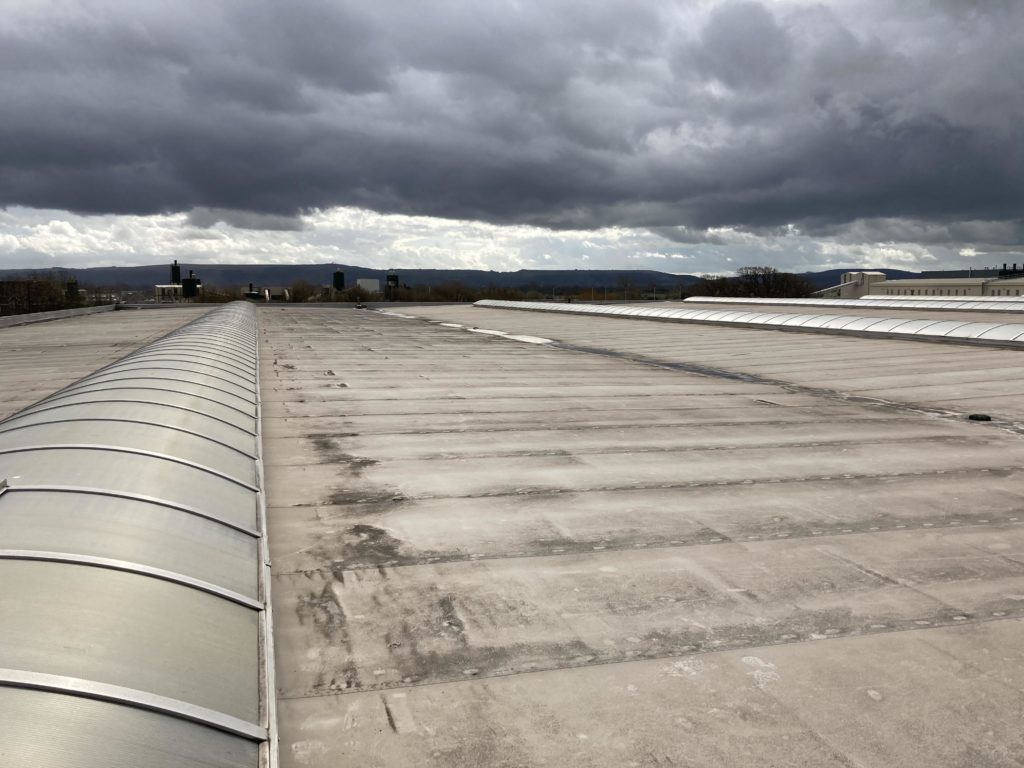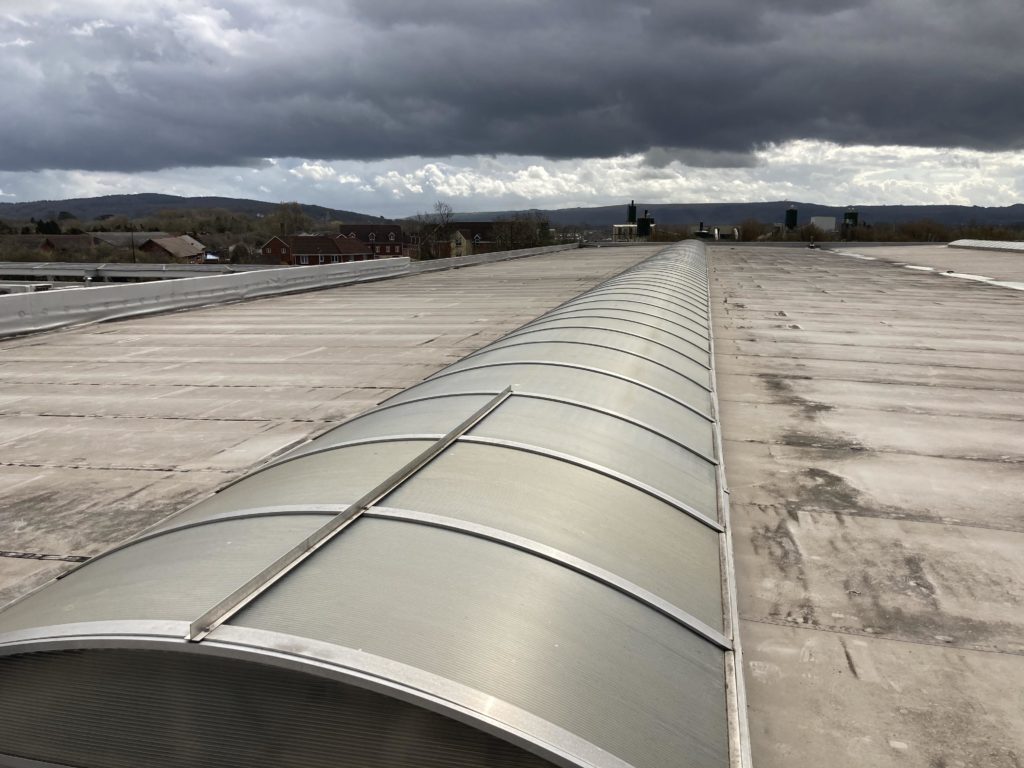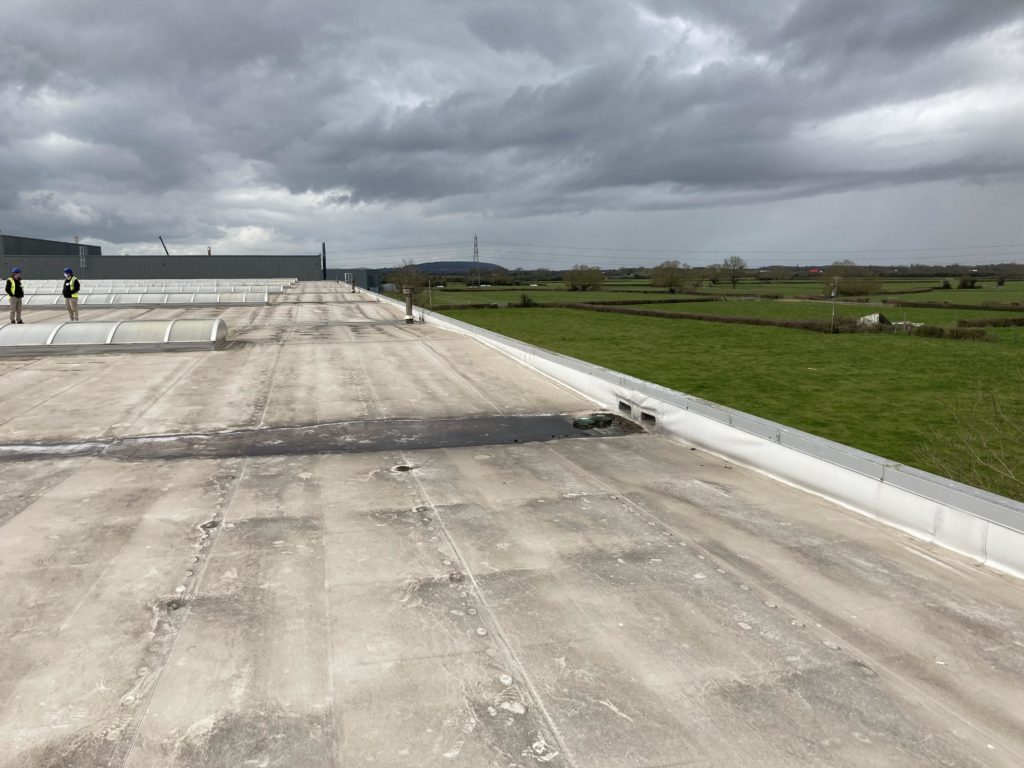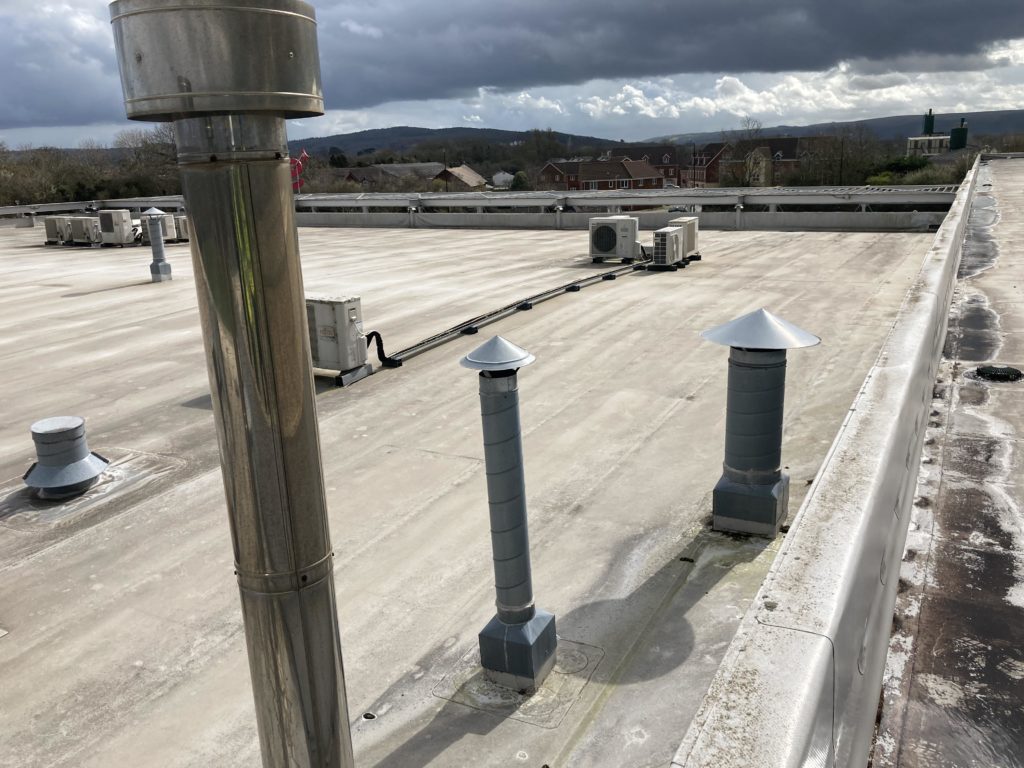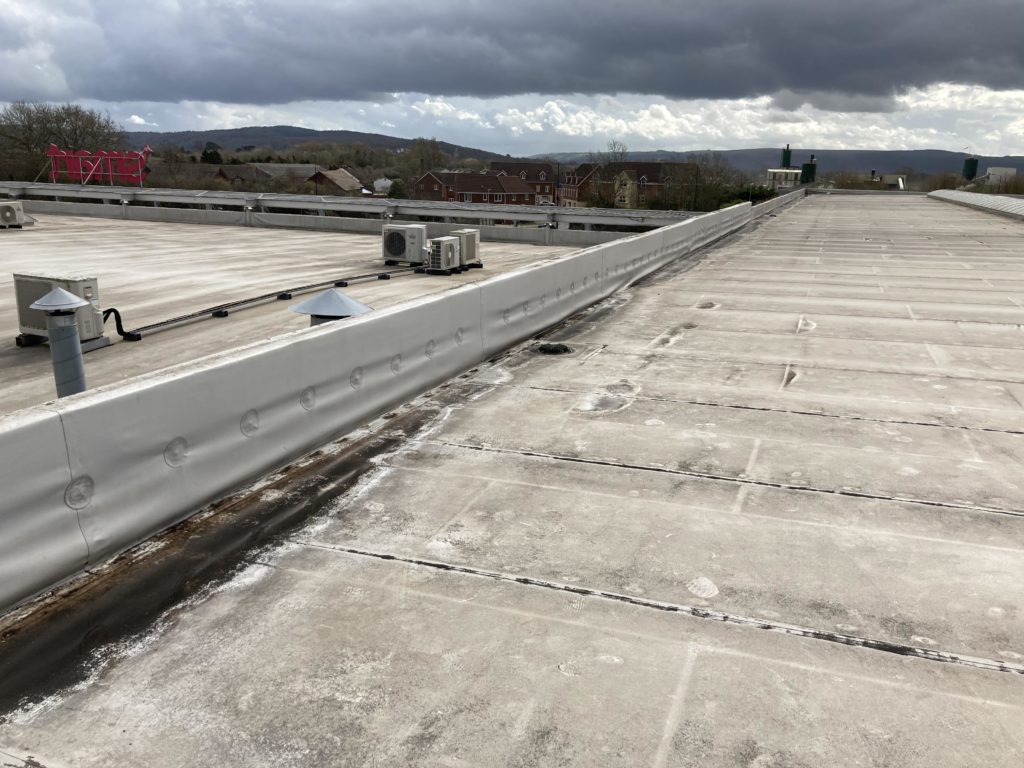 After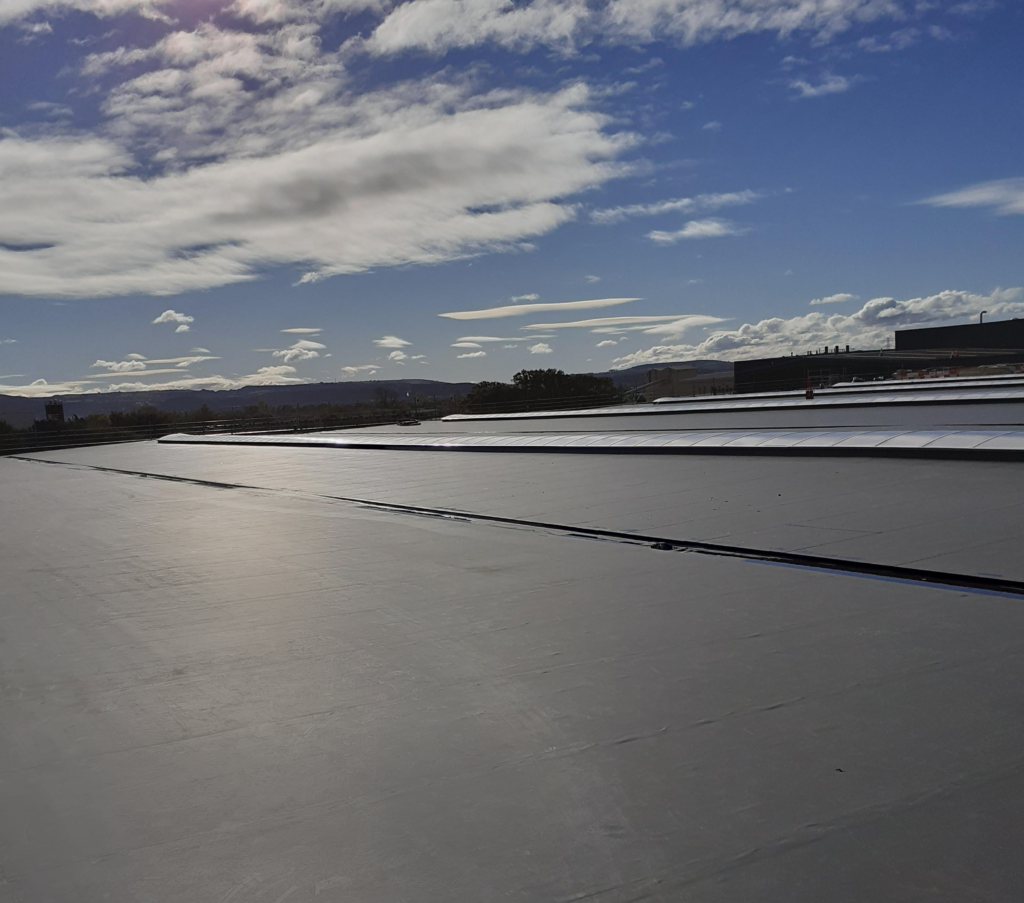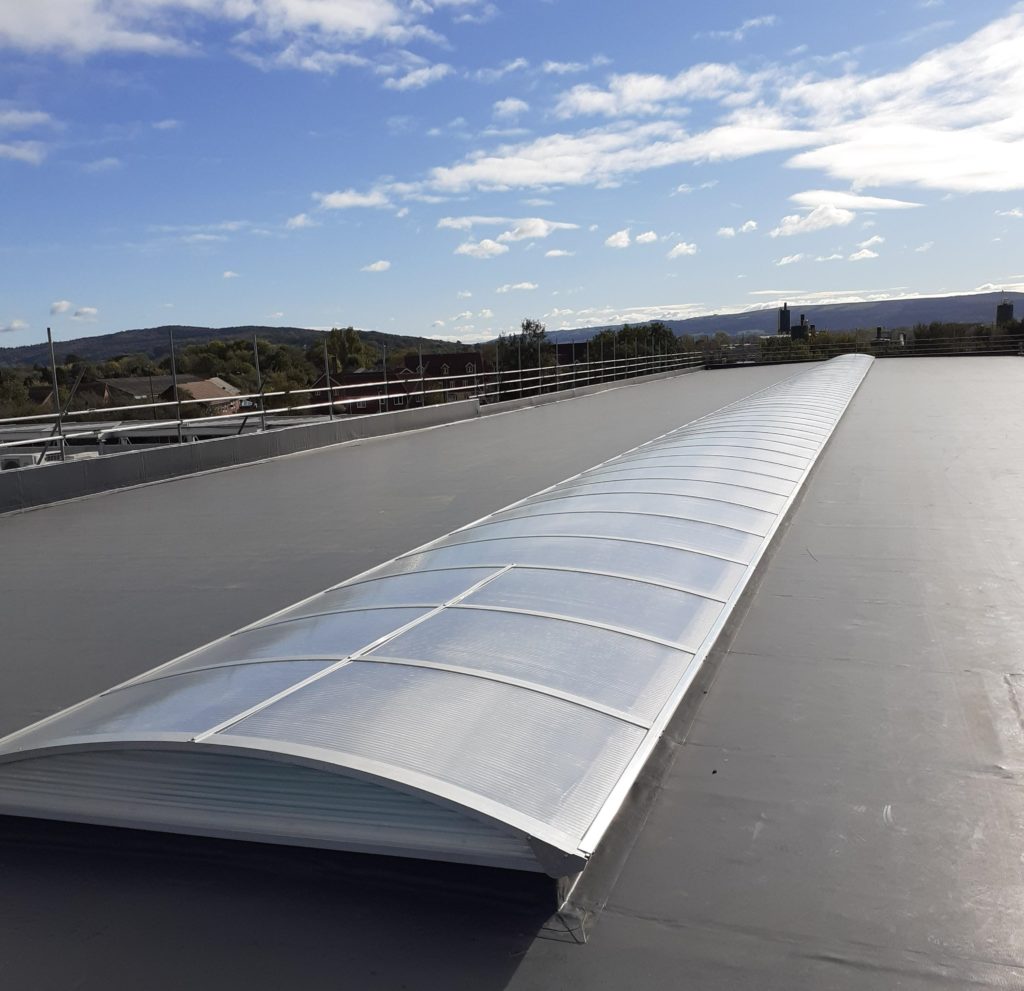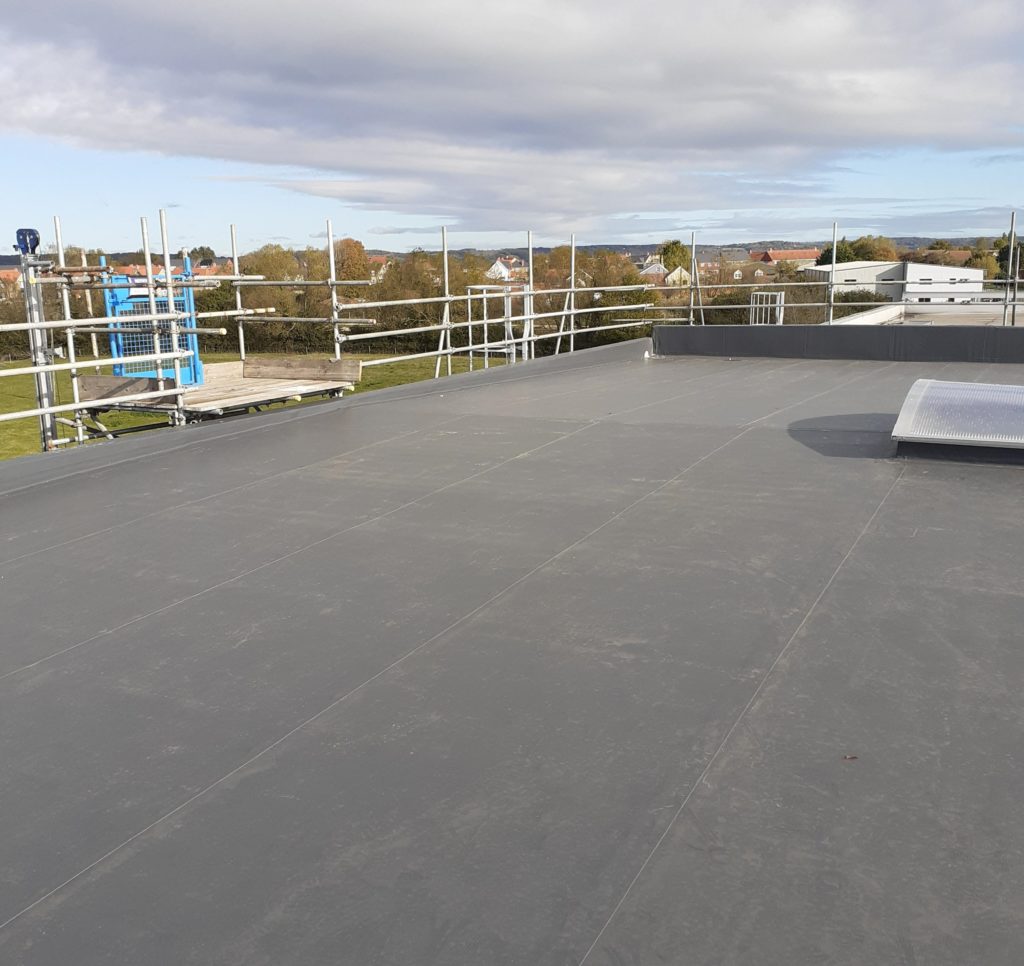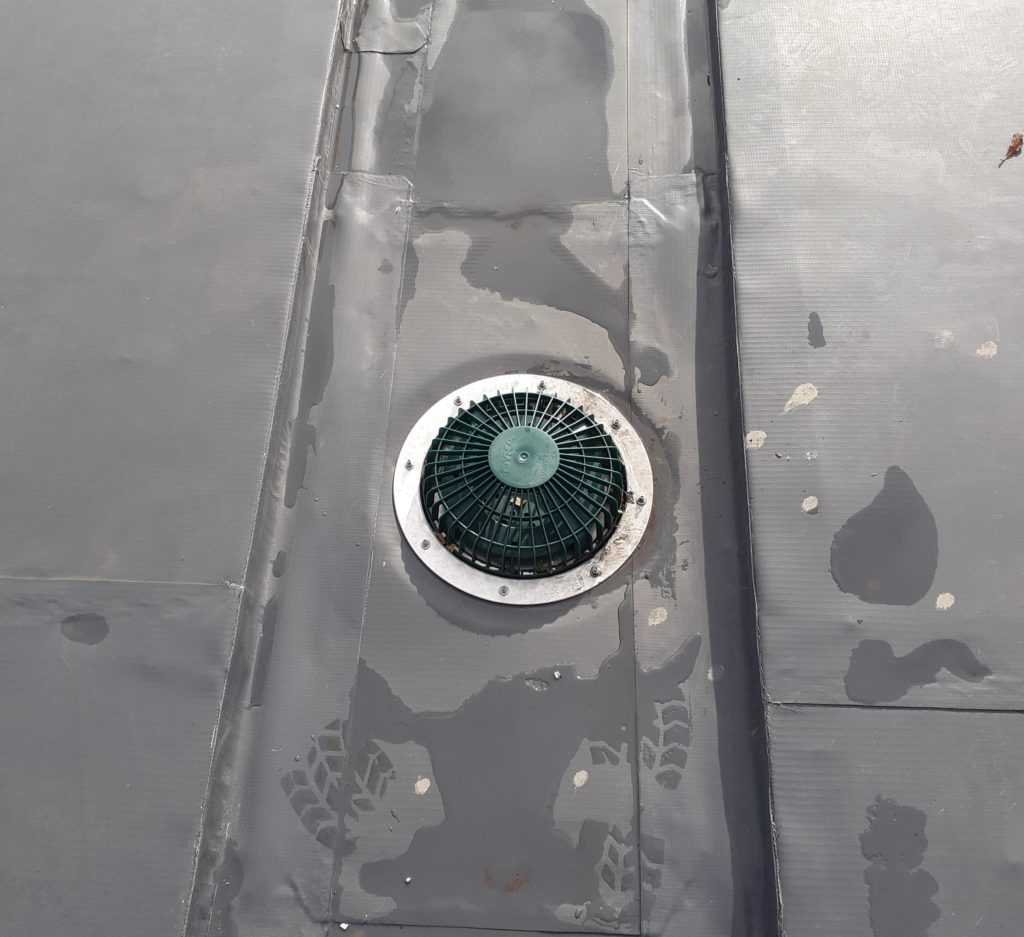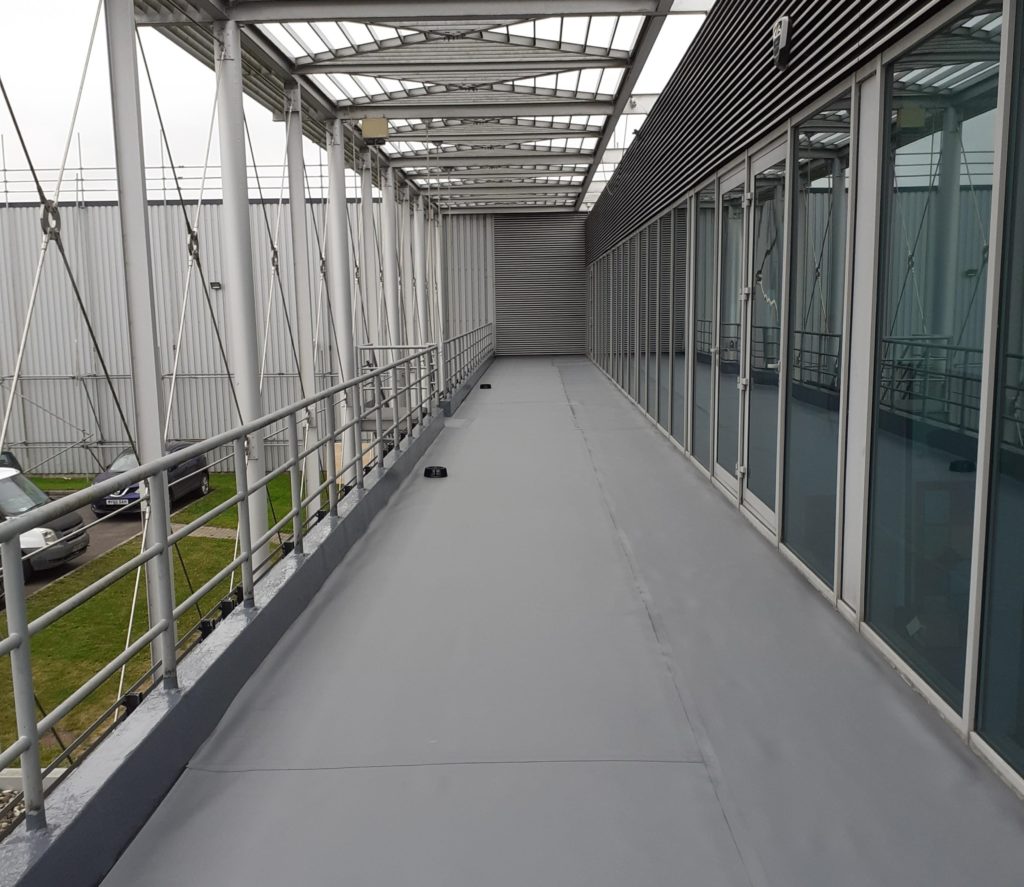 01
task
The previous waterproofing system was failing. It was stripped and removed back to the existing metal deck.  Central then carried out the installation of the Bauder Single Ply System including thermal insulation, related system accessories and internal rainwater outlets.  We also installed new rooflights.
The balcony annex had been previously overlaid with an EPDM system, which needed to be stripped to expose the original single ply system. A new waterproofing system was required, prior to new timber decking being installed.
02
approach
What we delivered:
Transforming the 12,000m² flat roof
Installation of insulation and the mechanical fixing of a new Bauder Thermofol single-ply system, with a 20-year guarantee
Refurbishment of a balcony roof – Sika Liquid Waterproofing System
Replacing existing roof lights with Brett Martin barrel vault Marvault polycarbonate roof light system
A Mansafe Fall Protection system with A2M Safety
03
solution
Smart Systems Ltd were delighted with our finished work. It was a large, challenging project working in difficult weather conditions. All installation went as planned, and the client have full confidence in the quality assured waterproofing system guarantees.
We are pleased to make the Smart Systems building perform better, helping them continue to operate from their business premises for years to come.