Community Support
We are a socially responsible business, striving to deliver a positive impact throughout the UK as part of our charity and community agenda. Having been actively involved in community work for 38 years, we care deeply about issues that are close to our hearts and homes.
In recognition of our outstanding community service, we were awarded the Herefordshire and Worcestershire Chamber of Commerce Commitment to the Community Award in 2022.
Recent projects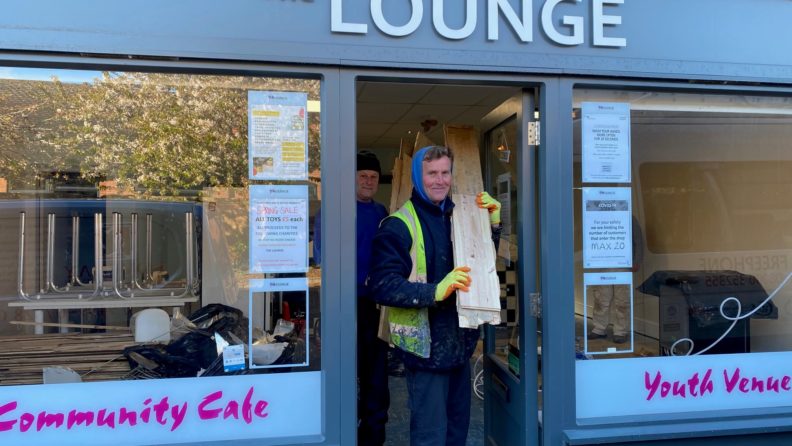 Funding for Community Café
We support projects that our staff care deeply about.  During the 2021 lockdown, we gave a Worcestershire charity funding to renovate their closed facilities – including a community café and space for youth and older people's groups.  'The Lounge' in Alvechurch (run by the charity Alvechurch Communities Together) brings people together to socialise, eat and improve mental wellbeing. With funding and the skills of our staff, their venue was redecorated and reopened. Their new, fresh interior had a big impact on staff and customers – and increased sales for further community work.
BBC DIY SOS
In September, 2020, with the help of dozens of volunteers, we joined the BBC DIY SOS team to transform Surfability's old home – a flooded former bus stop with no electricity or running water – into a cutting edge facility for the 500 disabled children they help from across the UK. As part of the Children In Need project we worked in Caswell Bay on the Gower, alongside a team of suppliers to install a green roof on the centre. Surfability UK provide life changing surf lessons for disabled children and young people.
Our Current Strategy
We aim to be bold. We are proud to set the benchmark for serving society in our industry and we compare our efforts to the largest UK construction companies.
Annually we set aside around £70,000 to achieve our community objectives.
We continue to look for new ways to engage with and support the communities around our branches and projects, guided by our three community objectives which are:
Supporting sport and physical activity
Addressing social isolation
Support for charities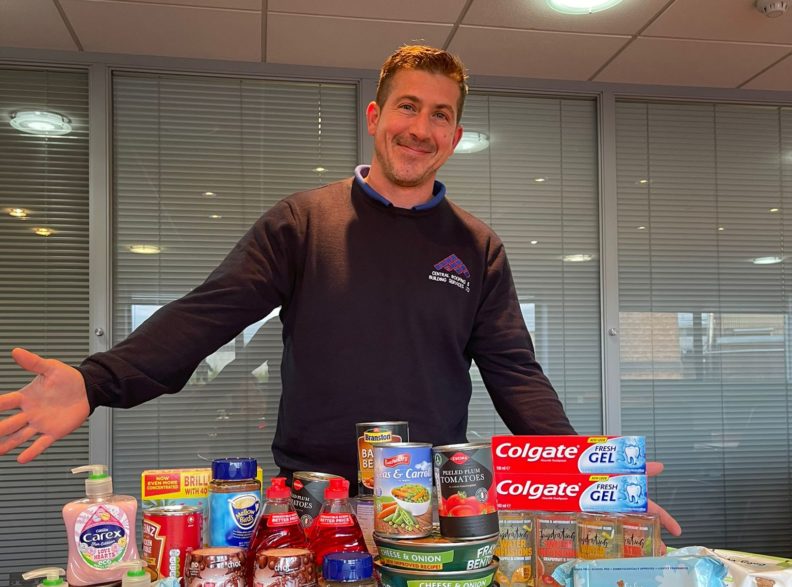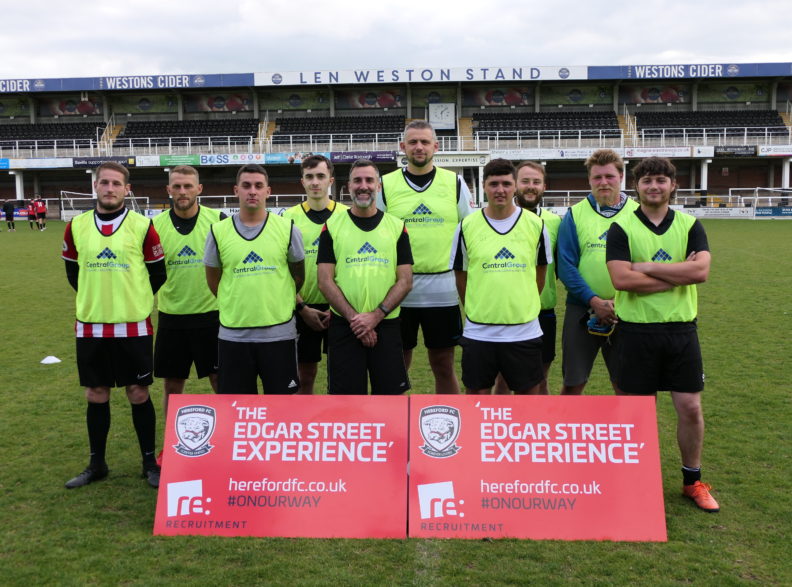 Supporting sport and physical activity for the benefit of everyone
We provide support to develop more social, active, and closer communities.
Central currently funds 9 local clubs, to strengthen communities through sport and activities. Many of our staff are trustees, volunteers, coaches or play in teams. We focus on sports and activities for young people, and support football and rugby youth teams, as well as a youth-club. For adults we sponsor a range of sports including hockey and skittles.
We also provide sponsorship to Hereford at the Racecourse and Football Club. These are important venues and many employees are fans having spent a good percentage of their life supporting sport.
Addressing social isolation caused by poverty and loneliness
We provide support to address the needs of the homeless and vulnerable within our communities, providing safe places, promoting well-being and opportunities for change.
We help the homeless by supporting the nurse-led organisation 'Homeless Hope'. The charity has 200 volunteers offering rough sleepers' food/drink, clothing, bedding, hairdressing and a street clinic with a nurse-led foot-health service. In 2020 we donated a generator to provide basic foot-care and washing. In 2021 we gave the charity a van, to transport items to rough sleepers.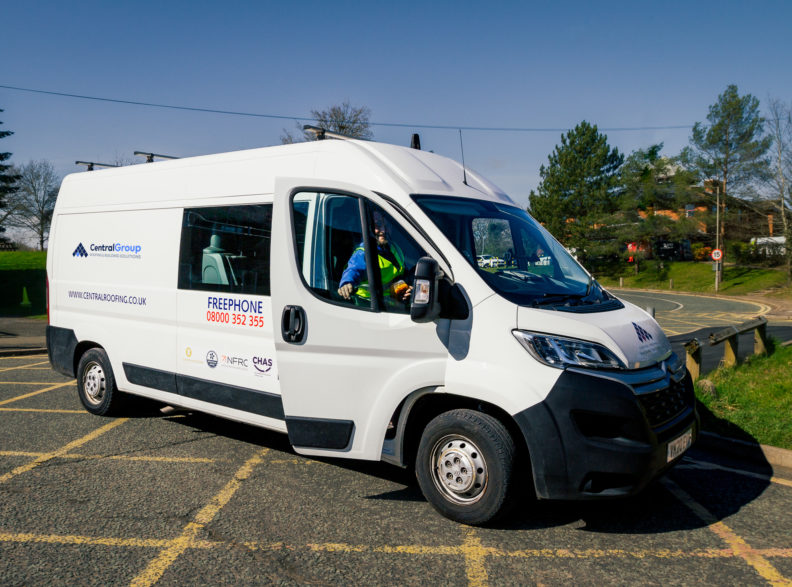 Support for charities that help people with life-limiting and life-threatening illness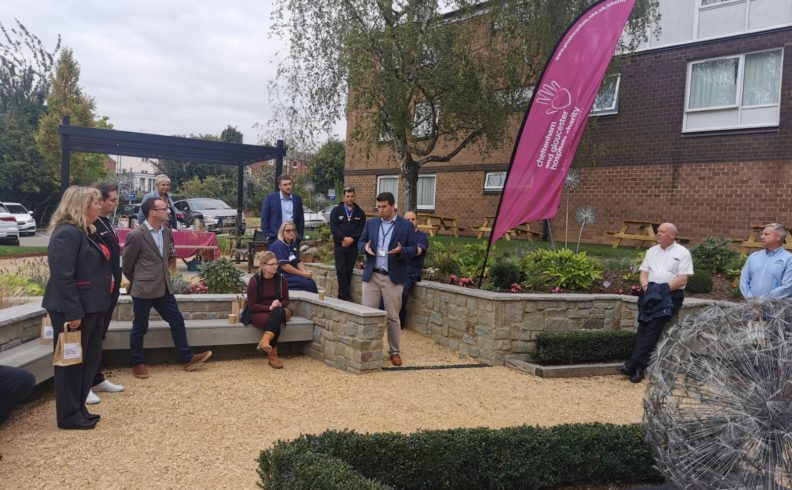 We aim to provide funding for charities that provide vital care and support to people living with a serious illness. From runs, cycles, bungee jumps, parties and collections, there are many ways Central raises money for its nominated charities.
In the last year alone £40,000 was provided through fund raising for charities like Little Princess Trust and Acorns Hospice. Support is through grants, fundraising, volunteer work, materials and equipment, e.g., in 2020 we gave NHS volunteers at covid centres PPE, waterproof jackets and umbrellas in bad weather.
In 2021 at Gloucester Hospital, we funded the Hospital Charity to create a garden for staff, patients and visitors to enjoy.
To develop our charity programme for 2022, staff have voted to focus on fundraising for the charity Campaign Against Living Miserably or (CALM) who exist to prevent male suicide in the UK. We are united against suicide and our site operatives have already raised £1,880 for CALM to offer support to men of any age, and those bereaved by suicide.